Tesla Arcade gets one of the most famous games of all time today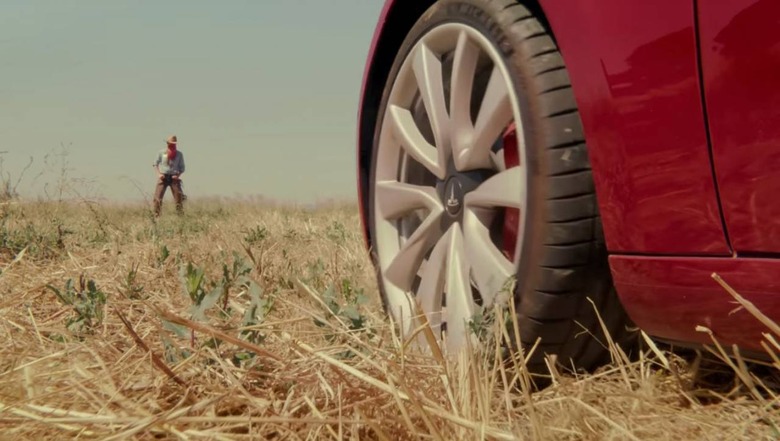 There are already a few notable games available through the Tesla Arcade, but today, one of the most popular games in the world is joining the lineup. Tesla has revealed that Chess is now in the process of rolling out to Tesla Arcade globally, so if you want to keep your brain sharp while you wait on a recharge, this seems like a really good way to do it.
With the launch of Chess, this is also your chance to gloat that you've outwitted your car, assuming that you can actually beat it in a match. From the goofy video embedded below, Tesla Arcade's version of Chess actually seems to be somewhat feature-rich, with individual timers that count up for each player and controls that allow you to pause the game and undo or redo moves.
That silly teaser video actually tells us more about Tesla's implementation of Chess, as it briefly flashes the game's description in the Arcade. There are four different levels of AI to play against, so maybe this will offer a challenge to even seasoned Chess players. You can also play against a passenger or – if you don't want to play yourself – watch two AIs go head to head.
When your car can do zero-to-sixty faster than you can make your next move, we call that a checkmate.

Chess begins rolling out to the Tesla Arcade globally today 🤠♟ pic.twitter.com/cNRf3kAtAA

— Tesla (@Tesla) July 26, 2019
As with all games in the Tesla Arcade, you can only play Chess while your car is in park for obvious reasons. So, the next time you find yourself waiting and in need something to do, trying your hand at a game of Chess may not be a bad idea. In addition to announcing the global roll out of Chess, Tesla also revealed that owners can now connect two game controllers to play Beach Buggy Racing with a friend.
The Tesla Arcade has been getting a decent amount of attention lately, with Elon Musk even stopping by E3 2019 to announce that Fallout Shelter will soon be making its way to the platform. YouTube and Netflix will be added in the future as well, but again, all of these apps and games will only work while your car is in park. With all that's on the way, we'll probably hear more about Tesla Arcade soon, so stay tuned.