TerraTec add iPod dock to wireless media streamer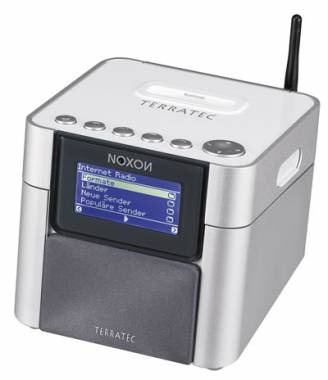 There comes a time in every manufacturer's life when they have to ask themselves the big question: are we iPod friendly or not?  TerraTec have obviously done some soul-searching and decided that the answer is a resolute "yes!", hence their latest update to the NOXON wireless media streamer/internet radio line, the NOXON 2 for iPod.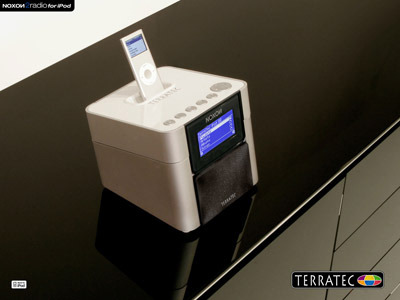 Looking rather like someone has slapped a NOXON 2 radio on top of a speaker block, the other significant addition is an iPod dock capable of recharging your DAP as it plays.  Inside the diminutive chunk reside stereo speakers and a 3-inch 10W subwoofer, although there're headphone and line-out sockets for connecting to a bigger amplifier.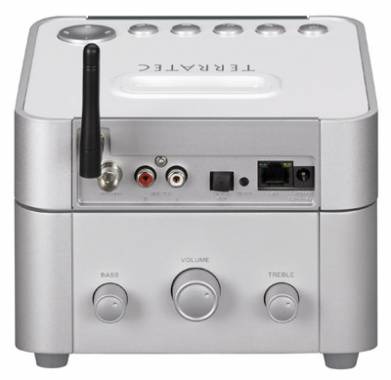 Like the NOXON iRadio I reviewed you also get over 10,000 internet radio stations, pre-organised by genre and location, and a podcast directory similarly sorted; you can also use UPnP to wirelessly stream your own music (in most of the major formats) from a network-attached hard-drive or even local storage thanks to the unit's USB host port.
The NOXON 2 for iPod is available for pre-order now at €349 ($473)
My Noxon dedicated site (Flash)