Temple Run For Android Release Official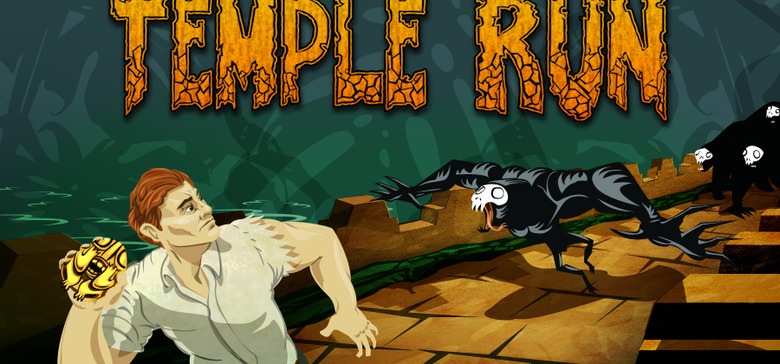 This week the folks at Imangi Studios have officially announced availability for their upcoming release of Temple Run for Android. This game has already seen massive success on the iOS platform for both of Apple's hero devices, iPhone and iPad, and has been the Top Grossing App and Top Free App in the App Store back in January of this year – not an easy feat. There will be a FREE TO DOWNLOAD version of the app available for Android at the end of this month – March 27th to be exact, and the release will almost certainly break records if interest shown thus far is any indication.
This release date appears to be set in stone more or less, with the co-founder of Imangi Studios letting loose the information complete with excited comments abound. This announcement is sure to thrill not only Android fans, but those iPad and iPhone fans that have been waiting to prove themselves against the whole mobile world, not just their Apple compatriots. As Keith Shepherd notes:
"We are excited to finally share the Android release date with our fans who have been so enthusiastic and supportive of Temple Run. By expanding to more mobile devices, we hope to provide the same addictive and fast-paced gameplay to an entirely new group of players." – Shepherd
The original iOS version of this app has currently broken the 40 million downloads mark, this after its debut in August of 2011. This game is so popular we saw people playing it in Barcelona while we were there for Mobile World Congress – and Apple wasn't even at the event. It's time to expand!