Telsa and SolarCity's solar roof slated for October reveal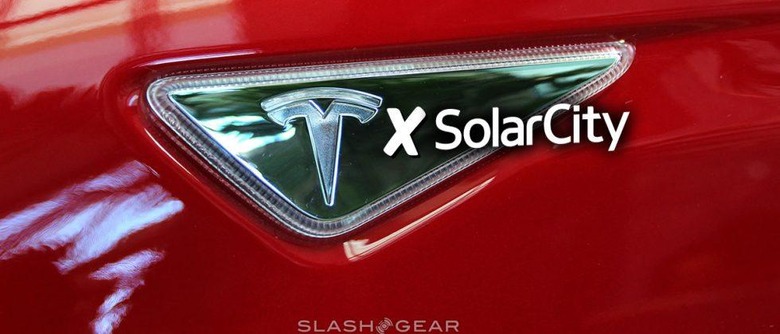 Hot on the heels of the announcement that it intends to buy alternative energy company SolarCity, Tesla is wasting no time getting to work. We've already heard of Tesla plans to utilize SolarCity's expertise to produce a new solar roof, and now we have a date for when we can expect to see it. Tesla CEO Elon Musk tweeted today that the company is aiming for an October 28 reveal of the new roof, planning to show it off at an event in the San Francisco Bay area.
SolarCity isn't heading up this project on its own, though. When this solar roof arrives, it will be sporting a Powerwall 2.0 battery and a Tesla charger. This was seen as one of the benefits of Tesla and SolarCity joining forces – while SolarCity had already made a name for itself with its solar panels, Tesla would be able to improve those designs with its power storage solutions.
The solar roof Tesla and SolarCity are working on isn't just a set of solar panels that will sit on top of an existing roof, either. When Tesla detailed the roof last month, we heard of a product that could potentially replace a roof entirely, lasting longer than a solar tiles meant to lay on top of regular roofs.
With a Powerwall 2.0 battery keeping that energy stored so it can be used when the sun isn't shining, Tesla is definitely looking to offer an all-in-one solution to consumers who are in the market for a solar roof. We'll get more specifics next month, though considering Musk says the company is "aiming for" that October 28 reveal date, don't be shocked if the date changes before we get a formal introduction to this solar roof.
SOURCE: Elon Musk