TeleNav updates cellphone navigation with business reviews & more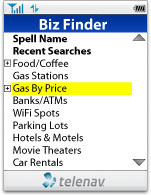 We've covered the TeleNav mobile navigation system before on SlashGear, and praised it for its flexibility in finding addresses (using so-called "fuzzy search") and in general use.  Now they've updated the system with a brace of social networking and reviewing functionality, including the ability to text message locations – your current position, say, or the restaurant you're planning to meet at – and check reviews of businesses and even write your own for other users to read.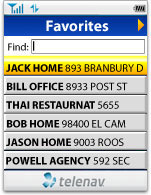 In an update available immediately, $9.99 a month gets you unlimited navigation on compatible GPS-enabled cellphones.  A web portal lets you pre-programme routes at your PC/Mac which are automatically synchronised with your phone when you next run the navigation software, while ratings and business reviews can be accessed both via this portal and on the handset itself.  Both voice and on-screen navigation prompts are supported, and every five minutes TeleNav searches for any congestion in the route ahead and prompts an alternative, quicker journey.
Something many in-car GPS units falter at is pedestrian use, but TeleNav's system seems to have that sewn up too.  Like an electronic Hansel & Grettel you can leave a trail of breadcrumbs and reminders behind you (for instance "the car is parked here" should you be forgetful) while the ability to pan around the full-motion maps as you walk really comes into its own when you haven't also got a vehicle to pilot.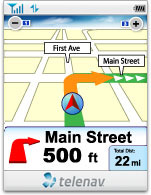 With rising gas prices, however, perhaps the most tempting feature is the fuel finder, with regularly updated prices and the ability to search for the cheapest, nearest supply.  You can then send those results on to friends and family.
If your cellphone is GPS enabled and you don't currently have – or are unhappy with – a sat-nav unit, it might be worth looking at TeleNav.  At just under $120 a year, it compares pretty favourably with standalone units and their map upgrade fees.