Telenav Scout Navigation App Hits Windows Phone 8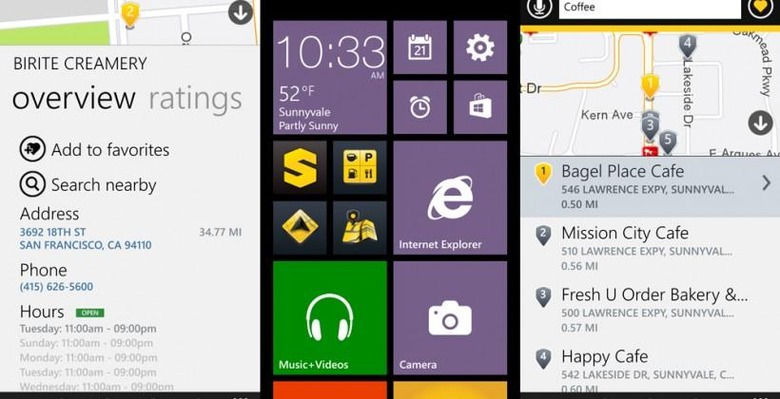 After years of keeping watch over the likes of Android and iOS in the premium GPS navigation realm, the folks at Telenav have revealed their intentions with their current brand Scout for Windows Phone 8. This Scout app has been optimized for the Windows Phone 8 environment, taking its already diverse user interface and giving it some Microsoft-flavored aesthetics. This app takes what the older Windows Phone version of Telenav was and douses it – Scout is an entirely new and refined look at the way a navigation app can look, feel, and provide for you in your automobile.
This app brings essentially the same set of features to Windows Phone 8 as it does to the iPhone and Android smartphones galore. Telenav's inclusion of voice guidance for turn-by-turn directions was top-class when they first introduced it, and here continue to be a classy alternative to the likes of Nokia Maps and what's offered up by Bing. You've also got voice command options right out of the box.
There's a couple of iterations of this app's navigation experience, you should know, the one with traffic lights and alerts – as well as a variety of other perks (like the aforementioned voice controls) all coming with a price. A Premium subscription to Scout will cost a user $25 a year in-app.
This app should be available to users with Windows Phone 8 across the board today. If you've got a Windows Phone 8 device and are not able to load Scout, let us know! That includes Nokia devices, Samsung, and everything in-between.