TeleNav GPS HTML5 browser-based navigation announced, world's first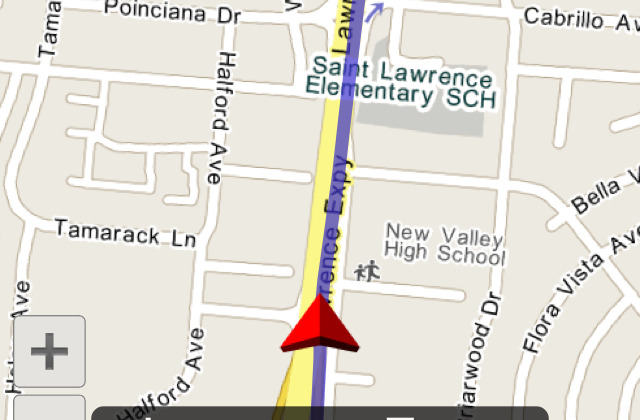 When it comes to mapping out the earth for mobile devices, there are only a few choices options you should really be deciding between – TeleNav being on of them – and this week they've upped the ante with the world's first HTML browser-based, voice-guided, turn-by-turn navigation service. What this service will do is amp up TeleNav into the all-access world of mobile, giving essentially anyone with access to a web browser on their handheld device access to GPS in a way that's never quite been accomplished before now. In addition, developers of mobile websites and apps with local content will now be able to add one simple line of code to their product to have easy to use navigation at a glance!
What we've got here is TeleNav's award-winning navigation system brought over to an HTML5 world of full-color moving maps, automatic rerouting, and audio directions. Essentially what you've got is a very similar experience to what you've been using in your regular app-based TeleNav navigation system, only here you're in the browser and using a very universal HTML5 set of bones. As co-founder and vice president of products for TeleNav Sal Dhanani says:
"This is an enormous amount of added value for any mobile, location-based website or app focused on travel, shopping, local search, deals and more. With one line of code, you can give your customers one-click access to premium, voice-guided turn-by-turn directions to any location, including hotels, restaurants, merchants or deal locations. Customers never need to leave your app."
What this means for you, the developer of your own app or service, is that you'll be able to add a button on your "find us here" page that links to a turn-by-turn navigation system that leads the clicker of the button directly there. This is beyond simple and certainly a value proposition we'll see many businesses pick up in the coming months. The full TeleNav HTML5 service will be launching in early 2012.