Tegra K1 Denver release is NVIDIA's first 64-bit outing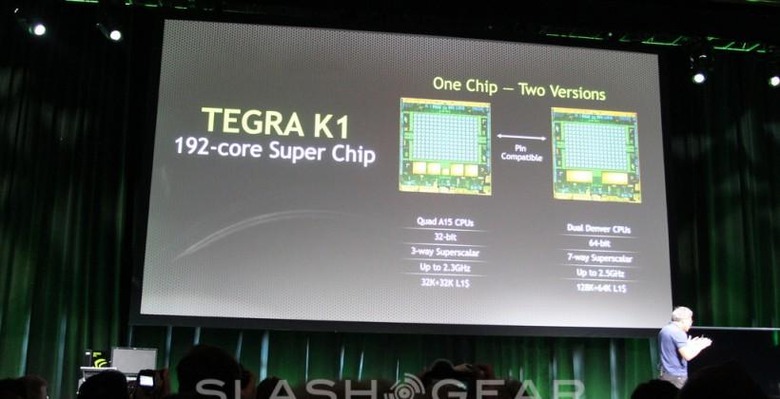 Bringing on a 192-core processor in the NVIDIA Tegra K1 wasn't a big enough release for NVIDIA at CES 2014. Instead they had to go beyond a single Quad-core A15 iteration – they decided to deliver two iterations of this mobile processor this week – one is that quad-core version, the other is a dual-CPU-core processor based on NVIDIA Denver. Denver, if you did not know, works with 64-bit architecture.
With the second iteration of NVIDIA K1, users will be working with dual CPUs based on 64-bit technology made to work with high-end multi-threaded processing abilities. Tegra K1 with dual-core Denver is a 7-way Scaler, and is able to be clocked in at up to 2.5Ghz per core. This processor is works with 128K+64K L1$, and the whole lot is completely Pin Compatible – back and forth between the two versions of Tegra K1.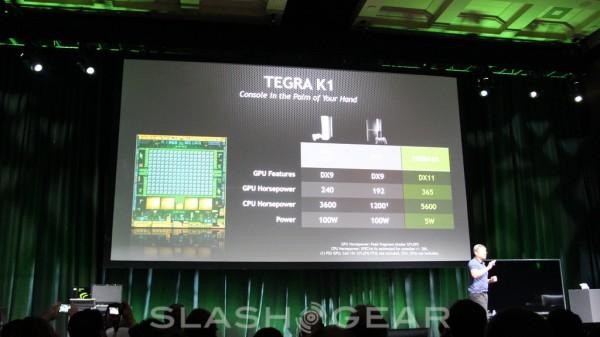 This 192-core Super Chip, as they call it, is ready for action with a variety of next-generation applications like NVIDIA's efforts in the automotive space. We'll be jumping in on this super-powered beast over the next few days without a doubt.
Let us know what you'd like to know about NVIDIA Tegra K1 right this minute and we'll ask NVIDIA for you – have at it! Stay tuned to the NVIDIA tag portal this week while you're at it – and don't forget the SlashGear Tegra Portal for the mobile side, too.