Tech groups using celebrities as spokespeople: a quick look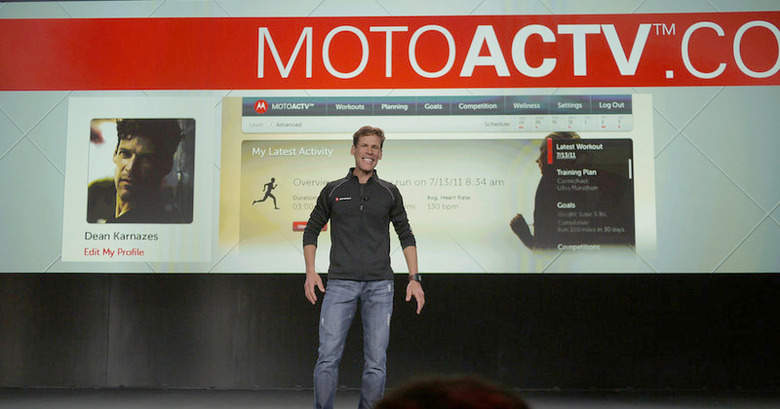 You may have noticed over the past few weeks that celebrities are quickly becoming the spokespeople for technology products, and not only just in the mobile landscape. Smartphones are being promoted by sports stars, reality TV "celebrities" are taking on product launches, and no less than MC Hammer is bringing forth the idea that web search can be much more deep than it currently is. Is this the obvious next step for technology startups as well as established groups across the board? Let me show you three examples of celebrities as spokespeople that've popped up over the past couple of weeks in the tech space and you tell ME what you think about it.
First there's MC Hammer, former rapper and current tech enthusiast, having in the past couple of years re-surged to the news front via his very successful Twitter account, now speaking at schools across the country about the power of mobile media. This week he's promoting "Deep Search" through a group called "WireDoo." Hammer demoed this system this week at the Web 2.0 summit in San Francisco, showing how a single keyword search like "car" can bring you information on insurance, location, crime rates, and shopping. His tagline for this project is "Search once, see what relates!"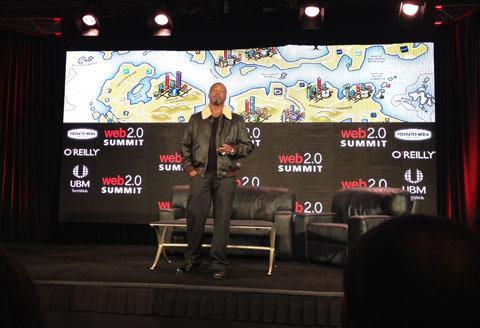 Image from NYT
Next there's this week's appearance of celebrity sportsman Dean Karnazes at the Motorola event in New York City. We were there when this awesomely powerful maniac of humanity stepped on stage to say how he'd just run from the other side of the country to tell us that the Motorola MOTOACTV is the coolest device for his daily sports activity on earth AND he later stood behind the counter and did a hands-on video for the device. Have a look at how suave this fellow is:
[vms d3b9911a00da43ce0079]
Then there's the recent T-Mobile event that took place in NYC as well, this time for the launch of the Samsung Galaxy S II and the HTC Amaze 4G. This event was promoted as a music extravaganza and reality TV blast featuring Nur Khan of Electric Room, Rassi Mazdack of Milk Gallery, and Hillary Kerr & Katherine Power of Who What Wear. Then The Black Keys performed a short concert as well. John Simon got some rather close-up and fine video of that performance that you can take a peek at here:
What do you think? Does it make sense for this celebrity endorsement to occur for smartphones, gadgets of all sorts, and technology in general?