TCL and Roku will launch 8K smart TVs in late 2019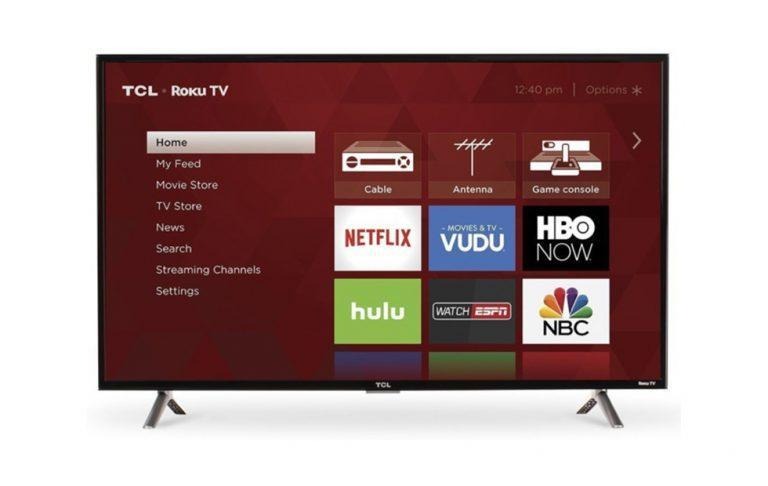 TCL will launch 8K Roku Smart TVs later this year, the two companies have announced. TCL will be the first to license an 8K hardware reference design currently in development at Roku, which already offers a number of smart TVs via TCL. Joining the future 8K TV models will be new 4K and HDR smart TVs that feature voice search/control and far-field microphones.
Roku smart TVs offer access to Roku's software and content channels baked directly into the television, eliminating the need to setup and use a separate Roku set-top box. Roku has worked with TCL for years to offer its smart TVs in a variety of sizes and resolutions.
These televisions fall within the "budget" range, being affordable for many consumers who may otherwise stick with their older, less intelligent TVs. As of its 2018 lineup, TCL has launched 4K HDR models running Roku's smart software. The companies haven't provided prices for the upcoming 8K TVs yet, but it's probably safe to say they'll be more expensive than the 4K models.
As of last year, the TCL 4K 55-inch Roku TV was $650 and the 65-inch was $1,000. Roku didn't detail any expected features for the 8K models, but the company's announcement did indicate that more than one model is being worked on. As well, new 4K HDR TVs will have built-in microphones and the ability to search and control the devices using voice.
Despite the rise of Chromecast and Amazon Fire TV, Roku has remained very popular with consumers, offering access to a huge number of services, as well as Roku's own channel with free content. In addition to Roku TV, the company offers a number of streaming set-top boxes and a streaming stick.