TCL 4K Roku Smart TVs Go Up For Preorder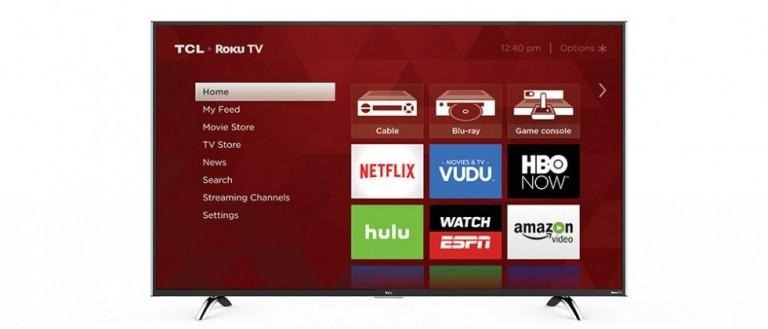 The latest TCL smart TVs with Roku baked in bring Ultra HD resolution with them, and they're now up for preorder. First announced in January, the televisions offer all the benefits of a Roku set-top-box without having to purchase and hook up the device separately. As well, the TVs can be used to stream 4k-resolution videos, unlike previous TCL TVs, which were capped at a 1080p resolution.
TCL offers several Roku smart TVs, and it has done well to bridge the gap between features and affordability. There are several models in the 4k lineup ranging from 43-inches to 65-inches in size. The price falls into the mid-tier range, with the cheapest being $499 USD and the most expensive being $1,099 USD.
The new lineup can be split into two series, one of which ends with "P130" in the model number. Those particular units feature the same 4K-resolution as the non-P130 models, but include an enhanced remote that includes a finder tool, voice search, and the headphone jack some Roku users are familiar with.
As expected, the new TV will be able to connect with 4K devices via HDMI, meaning you'll be able to use your Blu-ray players and such with them. As well, there's an Ethernet port in the TVs that allow it to work with a wired Internet connection for 4K video streaming. Finally, some of the TVs' picture settings can be accessed using the Roku mobile app, a unique feature among smart television.
VIA: CNET