TCL 10 5G, 10 Pro and 10L promise high-spec Android under $500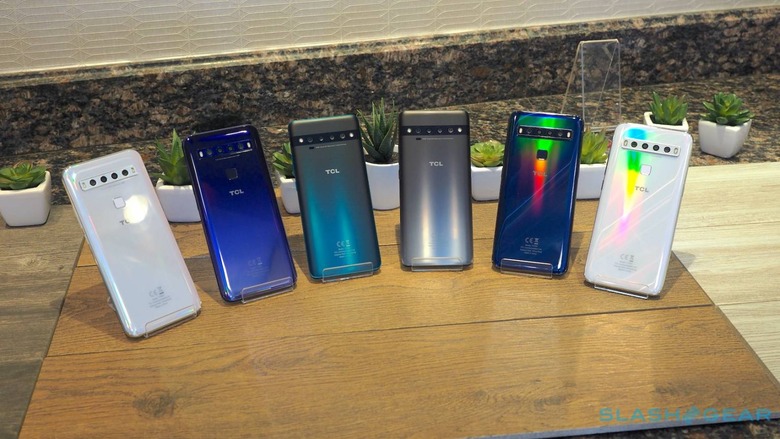 TCL has a new family of smartphones, the TCL 10-Series, and if you thought 5G would be priced out of your pocket then thing again. The TCL 10 5G, TCL 10 Pro, and TCL 10L are all making their debut at CES 2020 this week, and all three will be priced at under $500 when they go on sale later this year.
That's more than impressive for a 5G smartphone, never mind TCL's first such handset. The TCL 10 5G will use "Qualcomm's recently announced Snapdragon 7-Series 5G SoC," by which we're assuming the company means the Snapdragon 765.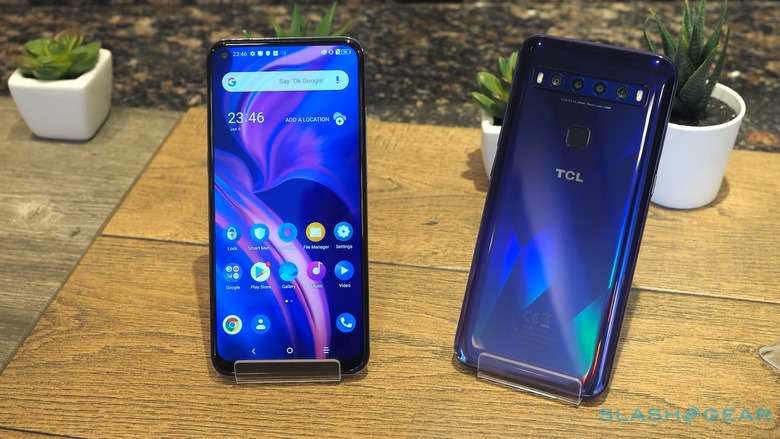 Announced last December, the Snapdragon 765 combines an octa-core chipset with Qualcomm's new Snapdragon X52 modem. That actually gets just about all of the best features of the more expensive X55, only compromising on maximum speed. Still, it'll mean things like mmWave and sub-6GHz support, for maximum compatibility with US carriers' 5G networks.
The TCL 10 Pro and 10L won't have 5G, but all three of the cameras will get features like quad rear cameras. There'll also be TCL's NXTVISION screen technology, with the phone-maker tapping its display manufacturing sibling to slip in panels you might not expect to find at this price point.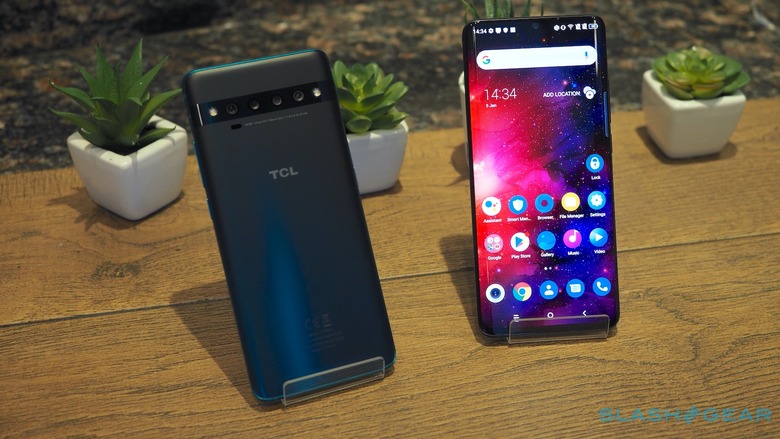 The TCL 10 Pro, for example, will get an edge AMOLED display, a first for TCL. The TCL 10 5G has a holepunch front camera in the upper left corner, as does the TCL 10L. The 10 Pro gets a tiny water-drop notch in the center.
The aesthetic differences continue on the back. All three have shimmering color schemes, with the 10 Pro featuring its cameras in a smooth strip; the other two phones have a more pronounced camera bulge. Each gets a twin LED flash, too.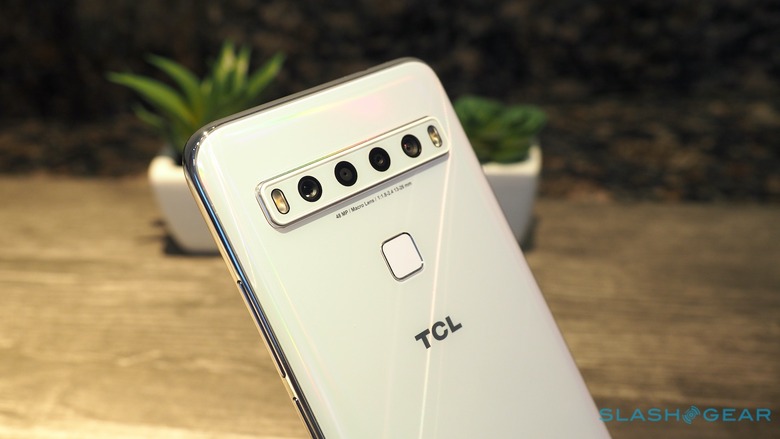 It's easy to get blasé about smartphones these days: there's the expectation that great cameras, a big display with minimal bezels, and speedy Android are effectively table-stakes at this point. Actually delivering that without breaking the bank, however, is tougher than it sounds. Making a whizz-bang flagship is arguably far tougher than making a compelling midrange phone, where the compromises need to be more precisely balanced.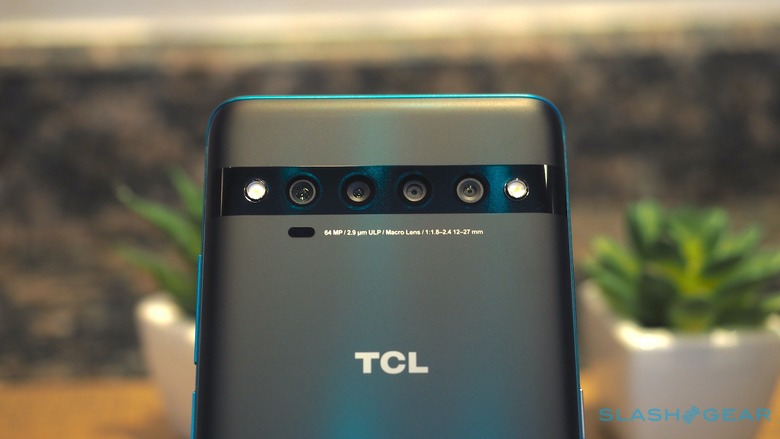 This isn't just business as usual for TCL, either. The company is trying to ease its name into the smartphone brand directory, stepping out from behind more widely-recognized badges like Alcatel and BlackBerry, and positioning itself as an option in the more affordable market. That way, it can capitalize on its growing share in TVs, and maybe even build an ecosystem in the same way that Samsung has had success with.
What TCL isn't doing is spilling detailed specifications for the new family of phones. For that, we'll have to wait until Mobile World Congress 2020, which kicks off next month in Barcelona.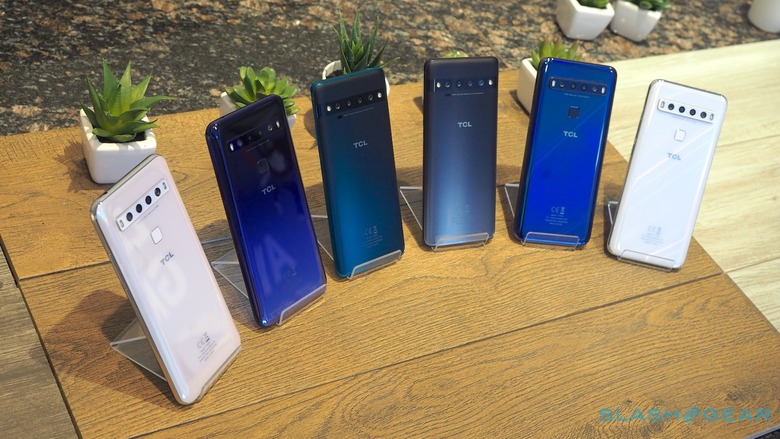 I'm told we should expect a solid array of chips and other details, with TCL leveraging the fact that it builds its own displays to save some money there and afford to splash out on things like chipsets and camera sensors. That seems a wise strategy, following a well-worn – but still effective – path that players like OnePlus have trod before. Confirming US availability is on the roadmap at this early stage can only help there. We'll know more when all three go on sale in the US and Canada, something which is expected to happen in Q2 2020.