TAT founder abandons RIM well before BlackBerry 10 unleashed [UPDATE: RIM comments]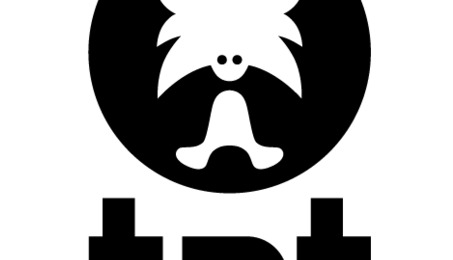 In a sign that's certainly not good for the upcoming software release, the founder of the developer group behind the user interface improvements that'll be found on BlackBerry 10 has left RIM. Hampus Jakobsson has made his exit from the company with little more than a tweet this week, noting that he leaves BlackBerry 10 in the capable hands of TAT (The Astonishing Tribe) and RIM. At the moment it seems that Jakobsson will pursue other projects in the startup realm of software.
Thus far we've seen no word from RIM or TAT on how they'll be handling the situation, with some of the most recent news from the latter company being their meeting up with BlackBerry blogger Douglas Soltys back in 2011. Strangely enough, the Twitter @tatmobileui where Jakobsson let it be known that he's headed out the door had an update not long after the first noting that they'd still be rocking and rolling through the future without an issue as Jakobsson "taught us everything he knows."
UPDATE: RIM has released the following statement and good wishes for Jakobsson:
"RIM can confirm that Hampus Jakobsson has left his role as Director, Strategic Alliances at RIM. We wish him the best. The BlackBerry 10 UI team, which includes many members of The Astonishing Tribe, as well as others around the world, remains on track to deliver BlackBerry 10 in the first quarter of 2013." – RIM Spokesperson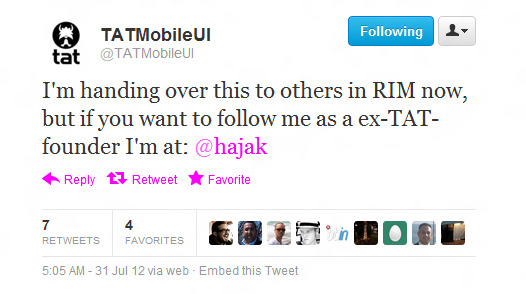 It was all the way back in December of 2010 that RIM originally added The Astonishing Tribe to their team with word that the PlayBook would be amongst devices that would benefit in the end. Of course now it's more likely that everything that TAT has done thus far for RIM will be integrated into the new operating system BlackBerry 10 instead. TAT was and is a mobile user interface design developer and their team has been working, of course, on BlackBerry for over a year now.
Back before they were integrated into RIM, the TAT team worked with Android primarily, with concepts such as the 2D to 3D maps app you'll see in the video above this paragraph. They ramped up to quite a few projects, in fact, with not too many final products to speak of before they were folded into the world of BlackBerry. We're still hoping for the best, on the other hand, even without Jakobsson onboard!
[via N4BB]