Tascam iM2 stereo microphone for iOS products official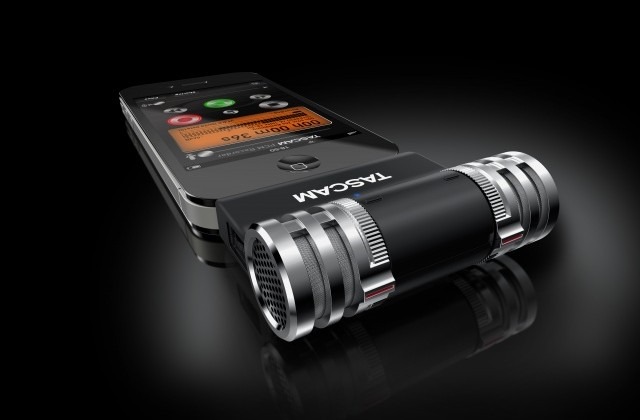 So you've got a desire to record that lecture at school or the Wu-Tang concert you're about to attend, but you just don't trust the mic on your iPhone to do the full trick – how about a stereo mic device that pops in with ease from Tascam? Just in time for the holidays, Tascam has revealed and put up for sale the iM2, a stereo microphone attachment for your iPhone, iPad, or iPod Touch – and it looks so sweet! How we've just got to figure out what we're going to do with the sound once we've got it.
You'll have yourself a top of the line sound recorder with this set of condenser microphones, one device to give your iPhone the same high-quality recording abilities as Tascam's best-selling DR-series recorders – and that's hot. You'll just connect this bumper in to the dock connector on your iDevice and you'll instantly have recording with over 180 degrees of adjustment for the microphones. In addition, uni-directional elements sit inside the AB patten that'll bring you no less than what Tascam considers high class detailed stereo imaging.
What sets this particular 3rd party recorder apart from the others plugging into the iPhone is that it contains its own microphone preamp and analog-to-digital converter. Other mics use the iPhone's own preamp, while the iM2 can take in up to 125dB of sound without distortion. That means the Slayer concert will actually be listenable after you bring it on home. There's a stereo limiter inside as well incase there's any sudden air-horns sneaking up on the unit.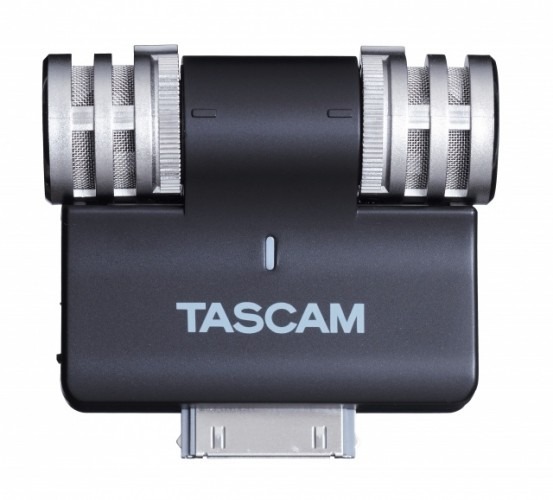 If you're needing to charge your iDevice up while you're recording, you can so so with the USB input on the side of the unit. You can do with with your own cord or with Tascam's included PS-P515U power adapter. You can use the unit to record sound on its own with your Tascam PCM recorder app or you can simply use it as highly powerful microphone for when your filming videos with your iDevice's camera.
You can buy this little monster on pre-order right now for $79.99, grab it!