Target takes on Amazon through Google Assistant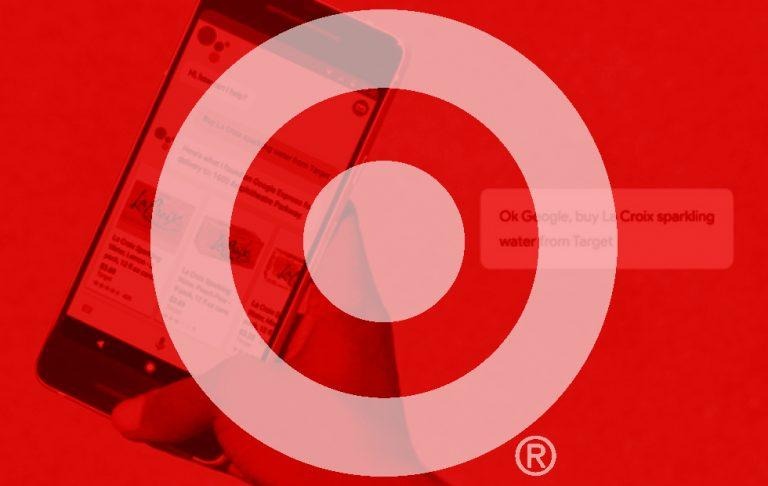 Using Google Express, Target just joined the ranks of an elite few stores able to be accessed through Google Assistant. This means that users will be able to say "OK Google" and order their monthly pack of cookies, or a new pack of socks when their old socks have worn through. This access takes on Amazon directly – as Amazon is one of the only major has-everything stores to not appear on Google Express as of this week.
The most basic functionality in shopping Target through Android TV and Google Home devices is now active. Very soon if you've got the Google app on your iPhone or you've got a relatively new Android device, you'll seen be able to say "OK Google, order paper towels" – and Target will be one of your options for a store from whens they'll be sent. Once this service is available for Android smartphones and the iPhone, the following process will enable Google Express with "OK Google" in Google Assistant.
Smartphone-based Google Express ordering activation (coming soon):
1. Tap Menu Icon (three dots, upper right-hand corner)
2. In pop-up menu, tap Settings
3. Under Google Assistant, tap Settings
4. Under Account, tap Payments
5. Make sure Pay through your Assistant is switched on
6. Make sure delivery address is entered and correct
Google Express is active on Google Home devices and Android TV right this minute. To activate Express on Google Home, the user need only tap the Menu button in their Google Home app, then switch on Personal Results. They'll also need to tap More Settings and scroll to Payments, where they'll need to make sure their address is correct.
From that point on, "OK Google, buy some water from Target" or "OK Google, order a bunch of snake food" should work just fine. As of this week, Target's integration with Google Express is now active. Other stores active across the United States include:
• Costco
• Guitar Center
• Kohl's
• L'Occitane
• Payless
• PetSmart
• Road Runner Sports
• Sur La Table
• Ulta
• Walgreens
• Walmart
• Whole Foods
There are also a whole bunch of other stores active in specific regions of the United States. Google's full list of stores includes such oddities as Hayneedle, Jo-Ann Fabric, and Moosejaw.
Future updates to Google Assistant with Google Express include Target's REDcard integration as well as personalized recommendations. If you're a Target shopper, you might never need to actually set foot in a Target again, soon.