TAKE Janus KM-S200 is world's first 1.5GHz dualcore smartphone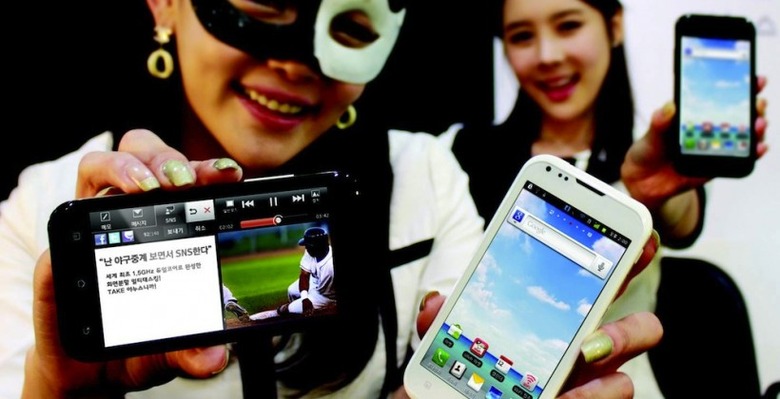 The Galaxy S II and Sensation have just got some serious competition. Korean carrier KT Telecom has just priced the TAKE Janus KM-S200, a Galaxy S lookalike that's the world's first 1.5GHz dual-core smartphone. Running Qualcomm's MSM8260 with 1GB of RAM and a 4.3-inch qHD 960 x 540 display, the Janus KM-S200 shoots full HD 1080p video with its 8-megapixel main camera and has an integrated DMB-TV digital tuner.
There's also 16GB of internal storage – with a microSD card slot to add to that – along with a 1.3-megapixel front camera, WiFi, Bluetooth, GPS and HSPA for international roaming. SRS WOW HD audio (and a bundled pair of Sennheiser earphones, instead of the shonky set you usually get) takes care of sound, while there's an interesting split-screen display layout which can be used to show, say, live TV on one half of the screen and your Twitter feed on the other.
OS is Android 2.3.3 Gingerbread, with USIM payment support, and the whole thing measures in at 128.5 x 65 x 9.8mm and weighs 131g. It's priced at the equivalent of $740 and available in black, white, or two-tone black & white.