Take a look at Red Dead Redemption 2's box art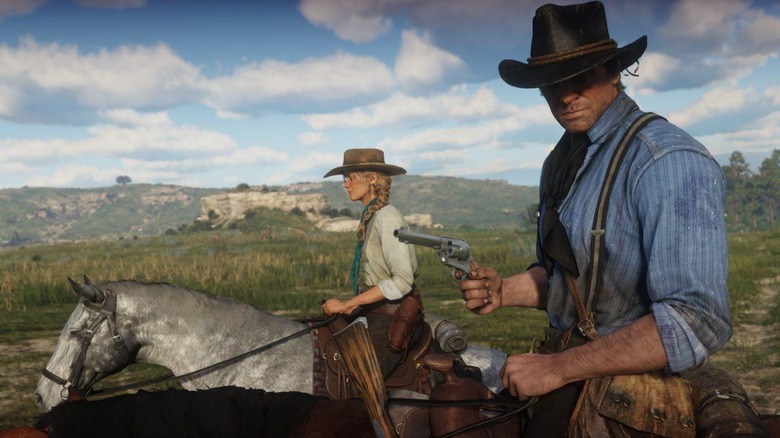 Yesterday, Rockstar delivered the third trailer for Red Dead Redemption 2. The game is unquestionably one of the most anticipated titles of 2018 (assuming it doesn't get delayed any further, that is), and now Rockstar is adding more fuel to the fire. The company has also revealed the box art for Red Dead Redemption 2, with the star of the game unsurprisingly taking center stage.
You can see the official box art for Red Dead Redemption 2 below. Arthur Morgan, the player character for this installment, is the main focus, but beneath him are the silhouettes of seven outlaws on horseback. Those are almost certainly members of the Van der Linde gang, the outlaw group that both Arthur Morgan and John Marston – the protagonist of the original Red Dead Redemption – belong to.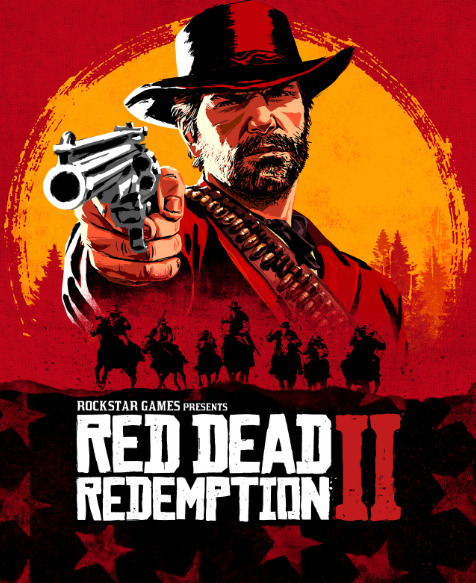 Yesterday's trailer gave us our best look at Red Dead Redemption 2's story yet. The game is set in 1899, 12 years before the events of its predecessor. The story takes place in the waning days of the American frontier and follows the Van der Linde gang as they're hunted by US authorities after a train robbery goes wrong.
Originally scheduled for launch in fall 2017, Red Dead Redemption 2 has been pushed back a couple of times thus far. The first time around, Rockstar delayed its release to spring 2018, and more recently pushed it back a second time to October 26, 2018. That seems to be the date Rockstar is sticking with, but we'll keep our fingers cross nonetheless.
Fans have been waiting a long time for a new Red Dead Redemption game. It's been almost eight years since the original Red Dead Redemption released on Xbox 360 and PlayStation 3, so Rockstar has definitely been taking its sweet time in developing this follow-up. Let's hope the game delivers when it arrives on October 26 for Xbox One and PS4.