Red Dead Redemption 2 hit with another delay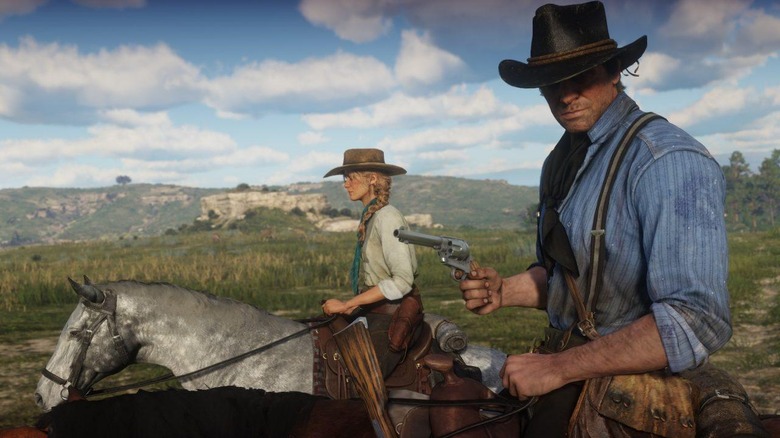 Those of you who have been looking forward to Red Dead Redemption 2 are going to have to wait quite a bit longer. Rockstar has delayed Red Dead Redemption 2 again, pushing it back even further from its original autumn 2017 release date. As it turns out, it's now not going to be here until we're much closer to the end of the year.
The good news is that Red Dead Redemption 2 finally has an actual release date instead of just a broad, unspecified release window. As announced over on the Rockstar Blog, Red Dead Redemption 2 now has a release date of October 26, 2018. That, sadly, means that we've still got just under nine months left to wait until release.
Rockstar also uses that blog post to apologize for this latest delay. "We apologize to everyone disappointed by this delay." Rockstar writes. "While we had hoped to have the game out sooner, we require a little extra time for polish." In order to make up for the news of the delay, Rockstar shared a new batch of screenshots for Red Dead Redemption 2, which you can see in the gallery below.
Screenshots probably won't ease the sting of a second big delay for Red Dead Redemption 2. Rockstar initially intended to have the game on shelves by the end of 2017, but then pushed it back to spring 2018. Funnily enough, Rockstar shared a collection of screenshots the last time it announced a delay for Red Dead Redemption 2, so this is becoming something of a trend for the company.
This release date applies to both the Xbox One and PlayStation 4 versions of the game. Rockstar hasn't said anything about a potential PC release yet, leaving the possibility of a port up in the air. We can't really look to the past for an indication of what to expect, either – while Grand Theft Auto V has been a big success on PC (after arriving two years later than the console versions), Rockstar never released the original Red Dead Redemption on PC to begin with. If there is to be a PC port of the game, then, it's probably best to not expect any news until after the game arrives on consoles.