TAG Heuer Connected watch revealed - aimed directly at Apple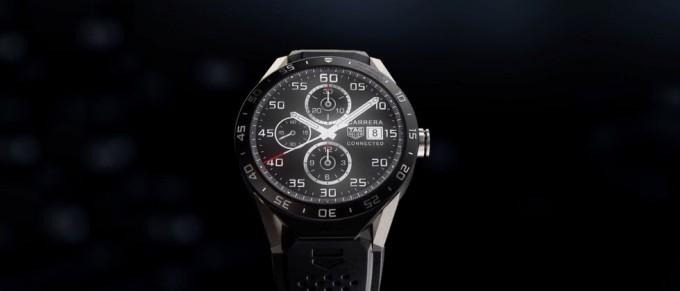 The folks at TAG Heuer have revealed a smartwatch that runs Google's Android Wear software. Inside you'll find Google's software – very similar to the software you'll find on devices like the Moto 360 and the Huawei Watch, while on the outside you'll find luxury hardware the likes of which are only otherwise delivered with a far more expensive piece of equipment. This is the first time an Android Wear watch has been released by a manufacturer that hadn't previously released any devices with Android onboard.
Making certain the scale of the launch of this device was made plain, Jean-Claude Biver, CEO of TAG Heuer and President of the LVMH Group's Watches Division; Brian Krzanich, CEO of Intel; and David Singleton, VP, Engineering (Android) at Google were in attendance this week.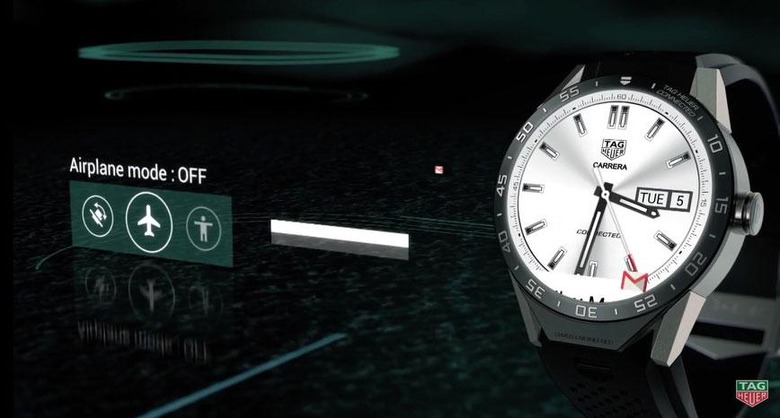 This watch will be released initially with six brightly colored wristbands – and of course black, if you do so wish. This watch works with GPS, sensors to show your current altitude and fitness bits and pieces like distance walked and steps taken.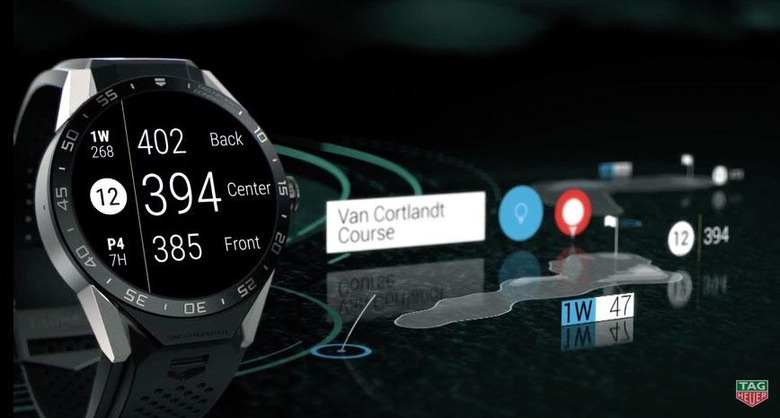 Inside – as indicated by the presence of Intel at the special event where this watch is being launched – you'll find an Intel processor.
That's the Intel Atom Z34XX processor, paired with 1GB of RAM, 4GB of internal storage, and a 410mAh battery. Interestingly TAG Heuer suggests that this battery will last you a cool 25 hours on average. That's a bit longer than the nearly-24 hours of use we've seen with some other devices, but not completely outside of the "not so fast now, how much are you actually using the device" zone.
This device is 12.8mm thick, weighs in at 52 grams, and works with Gyroscope, tilt detection sensor, microphone, and haptic engine technology. You'll have Wi-Fi connectivity – no SIM card action here – and IP67 water resistance. The display is a 46mm 360 x 360 transflective LCD with sapphire crystal to protect it.
Availability will start this year. Just 1,000 units will go on sale in New York this week, and online sales begin today, while a European launch will begin nearer the end of the week. USA-based pricing will begin at $1,500.