Tablets are struggling, and only 2 strategies are working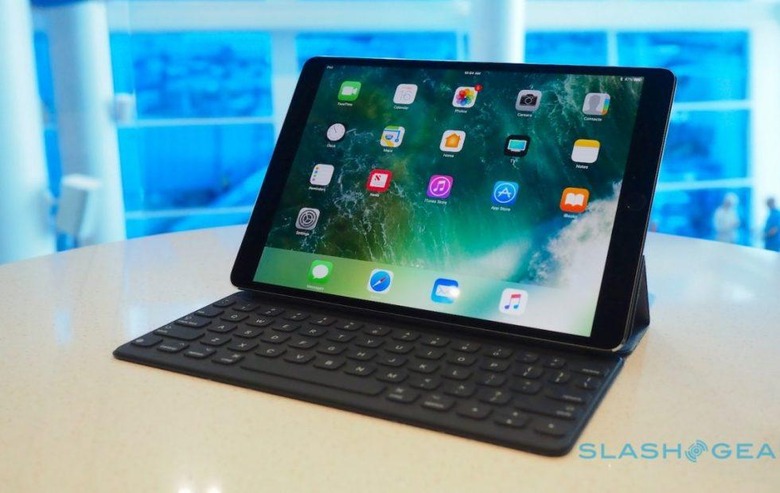 Aggressive pricing pushed Amazon's tablets ahead of Samsung last quarter, but even with Apple's iPad holding strong in pole position it may take a form-factor change to keep the segment moving. Sales of tablets slowed dramatically in 2017, according to the new Q4 2017 numbers from IDC, though some subcategories managed a little growth. Still, there are clear signs that consumers aren't going to settle for just a big display in order to open their wallet.
Viewed across the top five companies, the tablet market shrank 6.5-percent in 2017 as a whole, the research firm points out. Dig into the numbers, meanwhile, and it's clear that only two categories really saw success.
Traditional slates slumped dramatically, with demand falling in 2017 by almost 8-percent. Amazon managed to claw some success in the segment, but only really by virtue of the bargain pricing of its Fire range. Indeed, it was that which helped the retail behemoth push ahead of Samsung in Q4 2017 in the global tablet sales rankings.
The South Korean firm's relatively expensive slates struggled to find buyers, and negatively offset the area where Samsung actually did perform well. That's in detachable tablets, also known as 2-in-1s or convertibles, the glimmer of hope in IDC's numbers.
Detachable sales grew 10.3-percent in Q4 last year, compared to the previous holiday season. Still, that was an anomaly versus the rest of 2017. Overall, detachable tablet sales saw just 1.6-percent growth year-over-year, compared to 24-percent growth in 2016.
IDC blames laggardly arrivals of new models to store shelves – including Microsoft's Surface range – for that mediocre showing. Samsung's detachables grew in shipment numbers, but not enough to offset the traditional slate slump. Meanwhile, Lenovo and Huawei occupied the bottom spots in the top five rankings.
Looking ahead, it'll take some innovation to get the segment moving again. Windows on ARM, which will see Windows 10 running in "S mode" on processors like the Snapdragon 835 – more commonly found in smartphones – should give the detachable category a bump. The first of those machines are due in Q2 this year. Even then, though, the midrange tablet space is still looking spartan, the research firm points out.
Apple doesn't look likely to change any of that. Though the company launched a new version of its mainstream iPad in 2017, the bulk of its focus has clearly been on the iPad Pro. That only looks set to accelerate in 2018, with rumors of an iPhone X-style refresh for the prosumer tablet that will include features like the TrueDepth camera, artificial intelligence-powering custom Apple chipsets, and an even more streamlined design.
MORE IDC