Tablet shipments to grow 42.7% in 2013 tips Gartner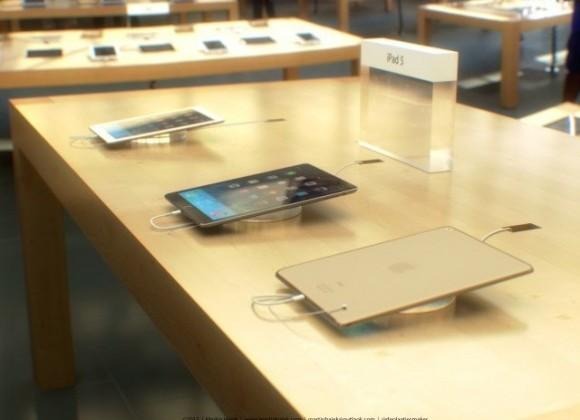 Research firm Gartner follows global trends for a number of technology devices including PCs, tablets, and mobile phones. The research firm has issued a new note predicting that shipments of PCs, tablets, and mobile phones combined around the world will grow by a slight 4.5% in 2013. The research firm says that lower-priced devices will drive growth.
While PCs, tablets, and mobile phones overall are expected to grow by 4.5%, Gartner says PC shipments alone will decline 8.4% in 2013. Tablet shipments when viewed alone will increase by 42.7% this year. The research firm predicts that combined shipments of PCs, tablets, and mobile phones around the world will reach 2.32 billion units for 2013. That is a 4.5% increase compared to the overall number of units shipped in 2012.
Tablet shipments alone will reach 184 million units this year. Gartner also notes that premium tablets are seeing prices decline in the seven-inch form factor as consumers continue to prefer smaller form factors for content consumption. Numbers show that the average screen size for tablets in use across the country is from 8.3-inches to 9.5-inches. Statistics show that 47% of 21,500 consumers surveyed in Brazil, China, France, Germany, Italy, the U.K., the US, and Japan own tablets with the screens eight-inches or less in size.
Gartner is predicting that PC shipments will continue to decline and foresees a decline in shipments continuing through 2014. Gartner is also predicting a significant uptick in tablet shipments for 2014 as well as the continued growth for mobile phone shipments. Gartner also expects Android to remain the leading smartphone operating system, accounting for 38% of all shipments in 2013. Windows OS devices including smartphones, tablets, and PCs are expected to see an overall decline of 4.3% this year due to declining PC sales. However, Gartner is predicting a 9.7% increase for Windows overall in 2014. iOS and Mac sales are expected to increase significantly in 2014 as the popularity of the iPhone and other Apple products continues to grow.
SOURCE: Gartner