Tabeo E2 - Kids Focused 8-Inch Tablet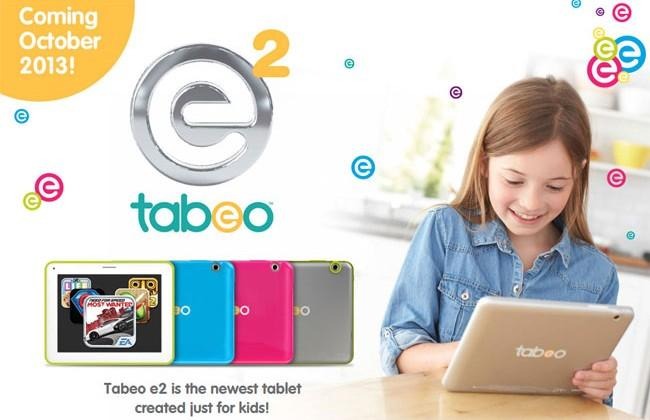 If you have children, you know firsthand how much kids love to play with smartphones and tablets. Sometimes kids like your smartphone or tablet so much that you can't play with it yourself, which is why Toys "R" Us rolled out the Tabeo tablet last year. The toy store has announced the next generation version of that tablet called the Tabeo e2.
The tablet was created specifically with children in mind and features upgraded specifications compared to the previous model. The e2 has a larger eight-inch multitouch screen and a faster processor allowing improved performance. That faster processor is a dual-core 1 GHz unit and it's paired with a quad core GPU.
The operating system for the e2 is Android 4.2. That means the tablet can run lots of Android applications, including games. Toys "R" Us will launch the tablet in stores across the country and online beginning in October at a sales price of $149.99. The eight-inch multitouch screen supports over 16 million colors and has a resolution of 1024 x 768. The tablet also has dual facing cameras and an integrated speaker. Battery life promises to be five hours of continuous use.
Other than playing Android apps and games, the tablet can also surf the web and watch movies. The Bluetooth connectivity allows the tablet to be used with wireless speakers and other Bluetooth accessories. The tablet will come in three exclusive colors that can only be found at Toys "R" Us stores. Internal storage for the new version of the tablet has been doubled to 8 GB compared to the original unit. The tablet also has a memory card slot supporting up to 64 GB cards.
SOURCE: Toys R Us