TabCo Grid 10 Confirmed: JooJoo 2 Outed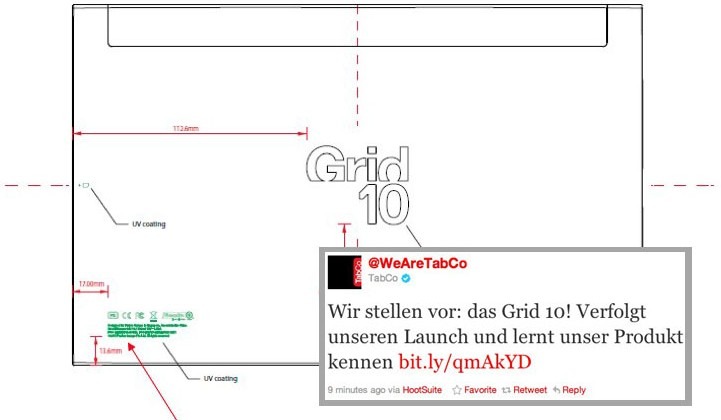 Mysterious tablet company TabCo has seemingly spoilt its own surprise unveil, confirming that the slate it plans to officially unveil later on today is the Grid 10 we saw Fusion Garage push through FCC testing in late July. Going by a German-language tweet, TabCo is the new name for the JooJoo manufacturer, and the Grid 10 their Android-based second attempt at the tablet market.
Specifications of the Grid 10 are still broadly unknown, but that FCC clearance does at least fill in some of the gaps around wireless connectivity. As tested, the Grid 10 had WiFi b/g/n, Bluetooth 2.1+EDR and dualband WCDMA/HSDPA, with support for AT&T's 3G network in the US.
We're also presuming on a 10-inch display, given the Grid 10 name, which would make the new slate smaller than the 12-inch JooJoo. Fusion Garage previously said that it would be ditching both the JooJoo name and backward compatibility for its new model, and it looks like TabCo is the new title the company has settled on.