Fusion Garage "Grid10" JooJoo 2 tablet clears FCC with AT&T 3G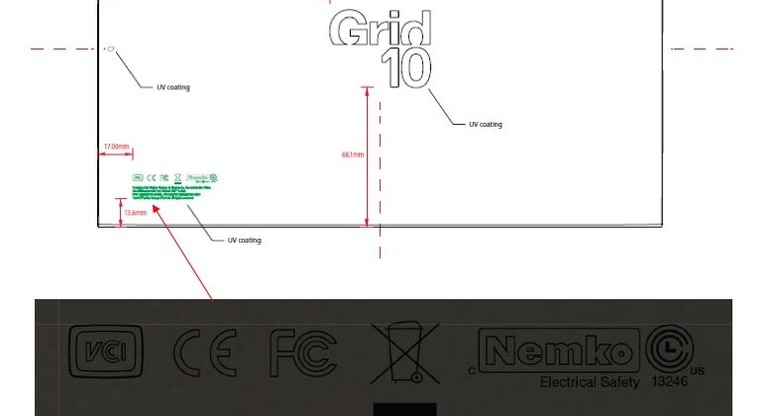 What looks to be Fusion Garage's JooJoo 2 has been caught clearing the FCC, the company's second attempt at the fast-growing tablet segment. Details on the currently unnamed tablet are scant, thanks to a confidentiality agreement that lifts at the end of November, though the test report does confirm the device to be a "smart mobile tablet PC" with dualband WCDMA/HSDPA, WiFi b/g/n and Bluetooth 2.1+EDR.
Fusion Garage confirmed back in November last year that it was abandoning its original JooJoo slate, and instead looking to Android for its successor. The company has missed its original launch goal, however; the plan had originally been to get the new JooJoo on the market in the first half of 2011.
This new "JooJoo 2", then, looks set to follow other Android tablets we've seen in recent months. The name given in the FCC testing is "Grid10" which could imply a 10-inch display, rather than the 12-inch panel of the original JooJoo. Meanwhile, the UMTS band II and V support (as well as quadband GSM/EDGE) implies use on AT&T's 3G network in the US.
There's no indication of what chipset Fusion Garage may have used, though we wouldn't be surprised if the NVIDIA Tegra 2 was inside the slate. The company developed a custom UI for its open-source OS on the original JooJoo, though whether that will be carried over to this presumably Android model is a mystery.
[via Netbook News]