T-Rex EV images and details announced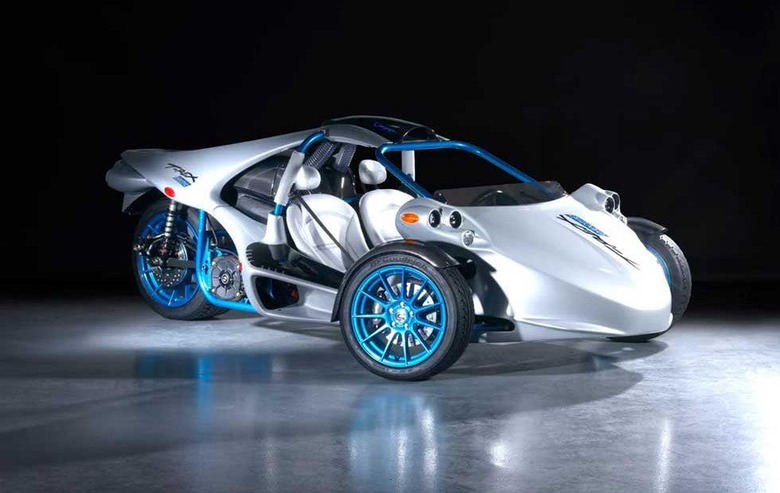 About a month ago we talked for the first time about the T-Rex EV three-wheeler. At the time little detail and no images of the actual vehicle were available. Campagna Motors, the maker of the T-Rex, has now offered up official details and images of the vehicle.
The EV in the images is reportedly the first prototype of the electric T-Rex, which hasn't been confirmed for production just yet. The prototype has a pair of air-cooled electric motors that make 140hp and 232 lb-ft of torque. Power for the motors comes from a 26-kWh battery pack that promises 185 miles of city driving between charges and 140 miles of combined driving.
There are two charger options with the slowest needing 9 hours to charge and the fastest needing only 2 hours. Weight has been added thanks to the battery pack and electric drive systems with the prototype weighing in at 1,320 pounds. Normal T-Rex vehicles weigh in at 1,160 pounds.
The EV is faster from the dig able to reach 62 mph in 3.2 seconds and offers a top speed of 112 mph. That's not exactly blazing fast by today's standards, but this vehicle is more for cruising than speed.
The ride is in the prototype stage right now meaning specs and performance could change. There is no indication of when or if the vehicle might enter production. We do know a second prototype is in the works and we will keep an eye out for more details.
SOURCE: NewAtlas