T-Mobile's new contract-free Value Plans go live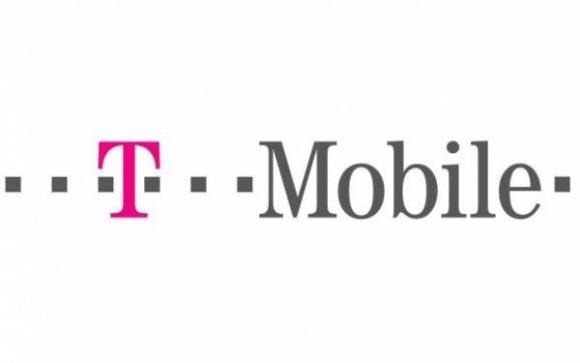 T-Mobile's new contract-free value plans have just gone live. All of the new plans will have unlimited calling and unlimited texting included. The cheapest plan available is the $50 unlimited talk, text, and 500MB of data plan. If you want to increase your data limit, you can do so for an accumulative $10 charge. So for the 2GB plan, you'll have to pay $60, 4GB you'll have to pay $70, etc. After you reach your data limit, your data will be throttled to 2G speeds. All of the tiered data plans come with free Mobile Hotspot, so you can tether your phone to your laptop or PC.
However, if you want a truly unlimited experience, you can get unlimited talk, text, and data for only $70 a month. The only caveat is that you won't be able to use your device as a Mobile Hotspot, but that's hardly a deal breaker for many of you. With the unlimited everything plan, you can watch as many Netflix movies, download as many mobile games, and stream as much music as you want.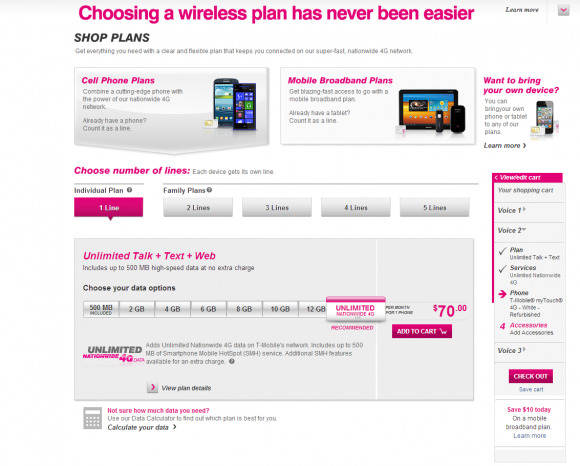 With the addition of the new plans comes the removal of phone subsidies. However, T-Mobile still makes it easy for you to afford the latest, high-end smartphones. For example, a Samsung Galaxy S III will require only a $69.99 down payment, and additional $20 payments spread across 24 months. The down payments for phones and its monthly payments vary from device to device. While it's unfortunate to have to pay the full price for a smartphone, in the end, you'll be saving a lot more money (especially if you don't usually change phones every two years).
You can also bring your own device to T-Mobile's network, whether its an unlocked AT&T phone that can work on T-Mobile's refarmed 1900MHz network, or a used phone from Swappa, eBay, Amazon, or other online resellers. This way you'll end up saving even more money with T-Mobile's plans. T-Mobile is also hosting an event on March 26th where it will announce and possibly launch its 4G LTE network in 8 different cities.
[via T-Mobile]