T-Mobile's 600 MHz LTE just went live, but it has unusual plans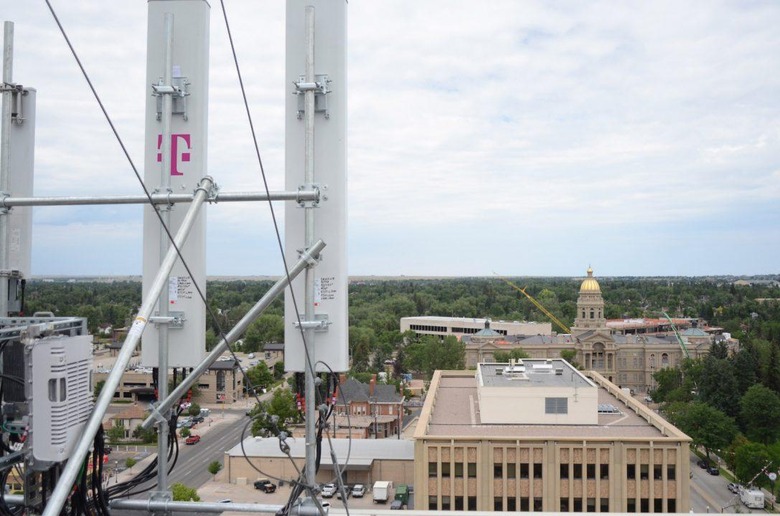 T-Mobile has thrown the switch on 600 MHz LTE, promising a "record-shattering" roll-out of the new spectrum use as it fills in rural America's patchy connectivity. The carrier certainly can't be accused of wasting any time, having secured the 600 MHz spectrum licenses only two months ago. Usually, T-Mobile says, a customer roll-out like this would take more like two years.
Of course, as you might expect, we're not talking about nation-blanketing service at this point. T-Mobile's first switch-on for 600 MHz LTE is in Cheyenne, Wyoming, in fact, which is now getting the new network. You'll need compatible devices, too, which the carrier says are coming from both Samsung and LG in Q4 this year.
The selection of Cheyenne isn't accidental. In fact, T-Mobile says that it plans to prioritize areas of the US that might not normally rate for high positions on the typical network upgrade list. That means rural areas in particular, which are often poorly-served for wireless options.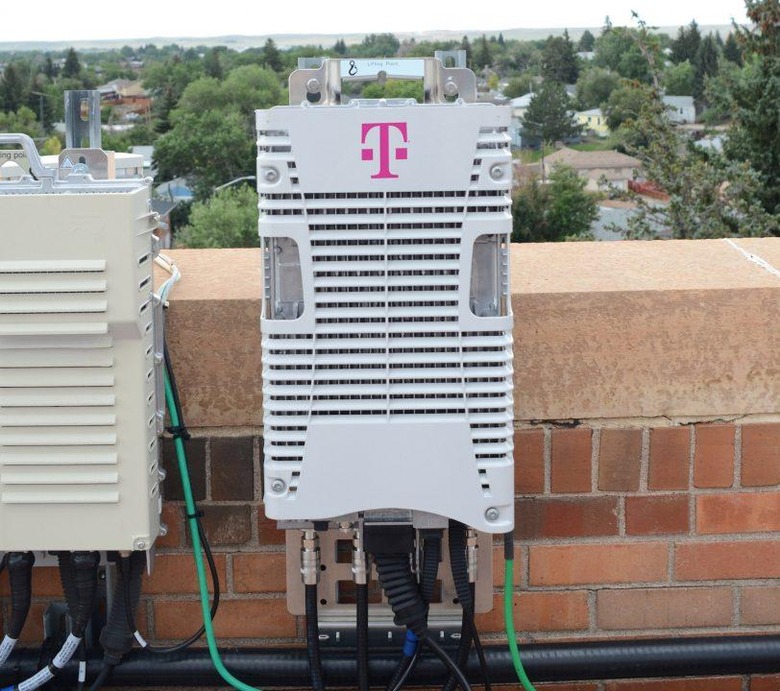 So, the rest of the roadmap for 2017 includes locations in Wyoming, Northwest Oregon, West Texas, Southwest Kansas, the Oklahoma panhandle, Western North Dakota, Maine, Coastal North Carolina, Central Pennsylvania, Central Virginia, and Eastern Washington. By the end of the year, T-Mobile says it hopes to have expanded LTE availability from 315 million Americans to 321 million.
It won't just be rural locations, mind. T-Mobile is also looking at areas where the 600 MHz spectrum isn't currently being used; the spectrum reallocation process took what was previously earmarked for TV broadcast and auctioned it off for cellular wireless use instead. Still, it's not a sudden transition, and so the carrier says it's having to work with the FCC and broadcasters to move into spectrum as they leave it.
While 600 MHz LTE won't be pervasive for some time yet, it does have advantages compared to service in other bands. Compared to higher frequencies it has longer range and is significantly better at reaching within buildings, for instance. That makes it ideal for rural locations, where T-Mobile should be able to cut down on the number of base stations it needs.
In total, the carrier coughed up for around 45-percent of the available 600 MHz spectrum licenses that the FCC offered earlier in the year. This fast roll-out of service is certainly a sign that T-Mobile is taking coverage seriously, though it may be some time before you actually have a phone that can access it fully.