T-Mobile wants you to host an LTE tower for everyone in your area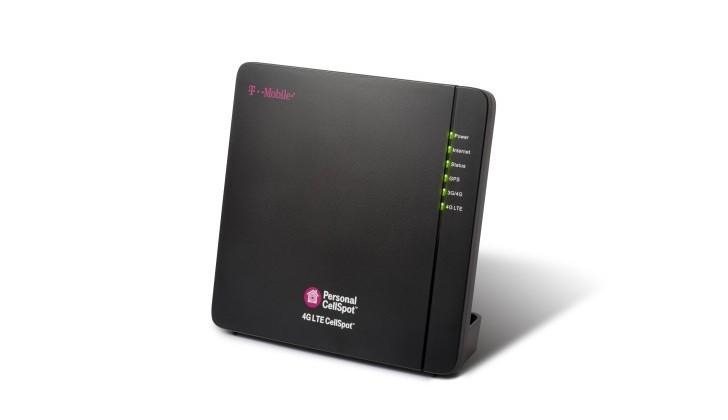 The folks at T-Mobile have announced a 4G LTE CellSpot, a device you'll put in your living room to amp up your LTE coverage. At first this might seem like a pretty radical idea – bringing a piece of equipment into your home to ramp up your 4G LTE coverage at no additional cost to you. Pretty neat, yes? But these "CellSpot" devices aren't just for you. They provide additional coverage to every T-Mobile user within range, as well.
You'll get this 4G LTE CellSpot device and hook it up in your living room, your office, or your dorm room, for example. Once you do this, T-Mobile's already in-place cell towers around the area will be amplified by the tiny tower you're putting in your room.
You'll have a stronger signal. So will everyone else. It's not as if you're really giving everyone else something for free at your expense – unless you count the electricity the device requires to run. You'll be paying for that just like you would any other plug-in device in your home.
This little device sizes in at 8.5" wide by 8.5" tall and 1.3" thick. It's tiny. This is the third of such devices, the first called "Wi-Fi CellSpot Router" made primarily for Wi-Fi calling, the second called "4G LTE CellSpot Signal Booster" made for T-Mobile's 3G, 4G, and/or LTE signals in a home or business.
The newest unit is just called "4G LTE CellSpot" and it brings 3G, 4G, and LTE "for up to 16 callers at one time anywhere a customer has broadband Internet and T-Mobile wireless spectrum."
Of course you can't just get this device for free. You have to pay $25 USD – but that amount of cash is refundable if you return the device in the future. This device is available to eligible Simple Choice customers – you'll need to let T-Mobile know where you plan on using the device, and they may turn you down based on location and your current data plan.
T-Mobile also makes note that a "damage fee may apply" – so don't scuff it! This device will begin to be available on the 4th of November, 2015.