T-Mobile Announces WiFi Calling For EVERY Customer [Update]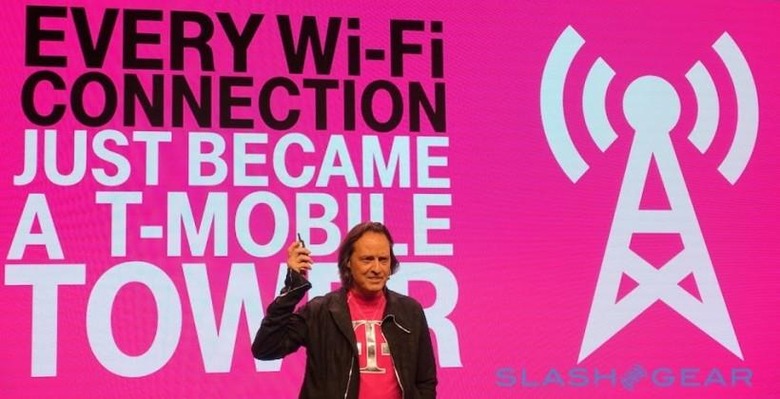 T-Mobile today has announced their latest move to bring in customers. Though they are consistently touting the importance of a strong network, this one sidesteps theirs altogether. Instead, T-Mobile is giving you free WiFi calling — standard.
Fro all postpaid customers on their network, I.E. those who are paying monthly for their phones, WiFi calling and VoLTE will be activated. that improvement is happening across their network, too. This is a strong handshake with the iPhone 6, where Apple introduced WiFi calling as standard fare on that device, too.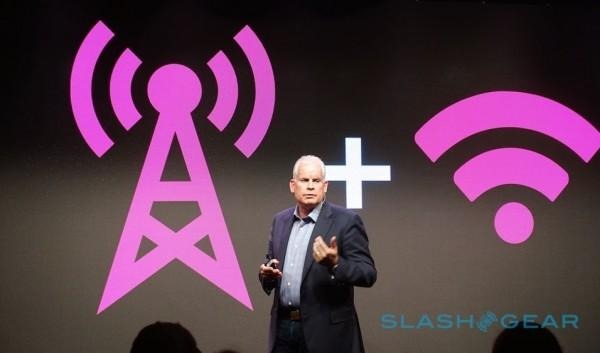 To make sure you have the best WiFi coverage, T-Mobile is also introducing a new device. For a $25 deposit, you can grab a Personal CellSpot, which is  a fairly basic WiFi router for your home. It offers 802.11ac, USB 3.0, and has a 3,000 sq ft range. T-Mobile also says Personal CellSpot is "equipped with a unique patent-pending technology that prioritizes voice calls for crystal clear HD Voice."
This comes standard for new devices, with older devices getting an OTA update to allow for the WiFi calling. As for the VoLTE, well, you're going to need a device capable of that, and those are just now entering the market.
Still, it's a pain point for many who don't have strong signals at their house, and rely on WiFi anyway. T-Mobile CEO John Legere loves to bash his competition, but T-Mobile really just took on landline phone service. That's kicking a hornet's nest.
Update: T-Mobile says prepaid customers can purchase their ASUS-made router for $99.