T-Mobile upgrades 4G network in 11 cities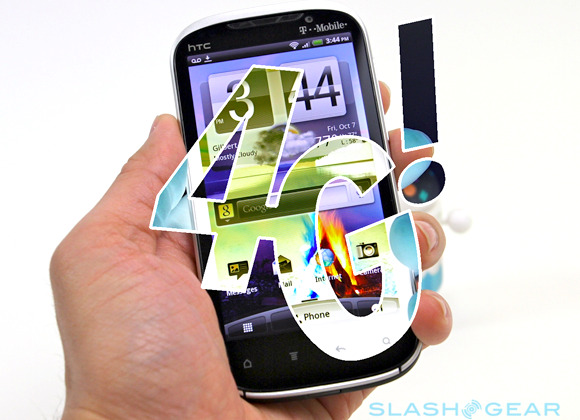 While not all 4G networks are created equal, each of the top four carriers in the USA do have a network they call 4G, and this week T-Mobile is expanding theirs in 11 more cities, cities that should therefor rejoice and be glad, speed is on the way! The speed of T-Mobile's 4G network is contained inside what's called HSPA+, this being theoretically clocked at 42Mpbs down – compared to what we've seen with AT&T's LTE thus far at 20Mpbs, this could be quite the feat! For those of you in select cities in California, Alabama, Illinois and more, the power will soon be yours.
This week T-Mobile will be expanding their 4G network in the following cities: Bend, Medford and Corvallis, Oregon, Benton Harbor, Michigan, Bloomington, Champaign–Urbana and Springfield, Illinois, Columbus, Georgia, Hagerstown, Maryland, Montgomery, Alabama and Yuba City, California. If you live in one of these cities and want the T-Mobile 4G speed for yourself, make sure you ask your local T-Mobile representative which devices precisely will be capable of reaching them. We've reviewed more than a couple of the devices that will be running on this network, complete with all the information you could possibly want on them to boot!
Have a look at the T-Mobile Springboard tablet if you want to go large and would like to experience a new piece of hardware from a company making their way into the USA on the mobile front piece by piece: Huawei. If you'd like to join the Galaxy train with Samsung, I'd recommend the Samsung Galaxy S II which is one of a line of best-selling smartphones for a reason – it's sweet! Then there's the HTC Amaze 4G, the most advanced HTC device on the T-Mobile network, working with no less than a sleek metal-intensive design and HTC's Sense interface. Pick one!