T-Mobile UK G2 Touch (aka HTC Hero) due this month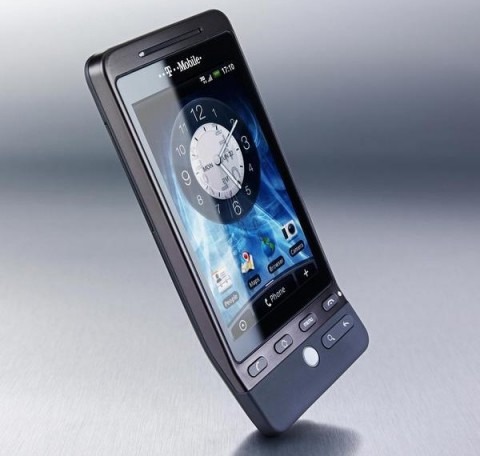 T-Mobile UK have reconfirmed that they will be launching their version of the HTC Hero this month, and added that they will be again changing its name.  Rather than the 3.2-inch touchscreen smartphone being known as the G1Touch, as originally suggested, it will now be called the T-Mobile G2 Touch.
Updated with pricing details after the cut
The carrier is still yet to announce pricing for the smartphone, which has 3G HSPA, WiFi b/g, Bluetooth, GPS and HTC's new Sense UI system.  However since rival Orange have already revealed that they will be offering the Hero from free with a new, two-year contract, we'd expect T-Mobile UK to do the same so as to remain competitive.
Their announcement comes on the heels of news from T-Mobile USA that they have no plans to offer the Hero.  Speaking at the launch of the T-Mobile myTouch 3G, also known as the HTC Magic, CTO Cole Brodman confirmed that they would not be adding the latest HTC device to their line-up.
Update: T-Mobile  UK have confirmed that the G2Touch will be free with a new 18-month contract at £40 per month; the tariff will be one of their Flext schemes, offering £225-worth of credit per month to be used as the subscriber sees fit.
[vms 7b5f9259f82690aeea4c]
[via Android Community]