T-Mobile TV service delay tipped with new 2019 launch plans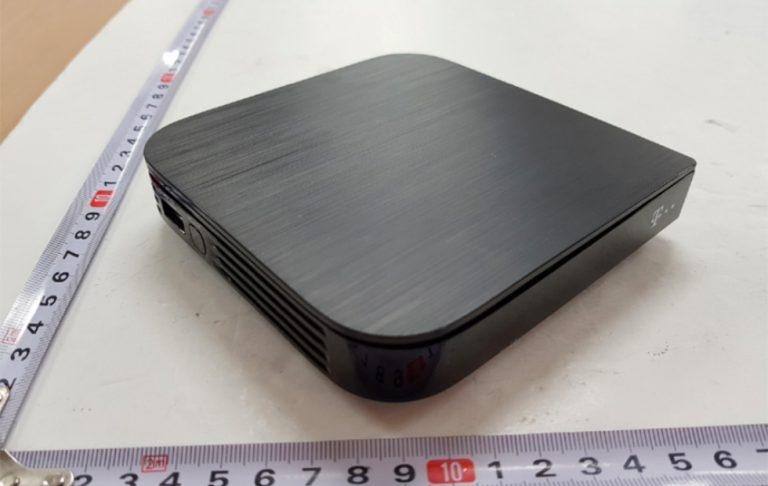 Early last month, a set-top box apparently designed for T-Mobile's upcoming television service appeared in numerous images published by the FCC. The documentation indicated that the service's launch was drawing near, but a new report claims there may have been a delay in the Uncarrier's plans. As of now, sources claim, T-Mobile is planning to launch its own TV service some time next year.
T-Mobile revealed plans to launch its own "disruptive" television service earlier this year, stating that it would make the service available to consumers some time this year. A new report claims on behalf of unnamed sources that the plan has changed and the carrier is instead eyeing a new launch date that'll fall in 2019.
Though T-Mobile could still launch the TV service this year, the sources claimed, the carrier would have to launch a "garden variety" product. By delaying the launch until 2019, the Uncarrier will reportedly be able to offer a more substantial, innovative product that in some way differs from existing options.
T-Mobile has been notoriously quiet about the upcoming service, having revealed almost no details publicly. In fact, our best look at what to expect comes from the aforementioned FCC listing that revealed a short, square-shaped set-top box with a T-Mobile logo and limited number of ports.
According to the document, the set-top box has two HDMI ports, an Ethernet port, a USB port that exists for unknown reasons (external storage, perhaps), and the name "T-Mobile Mini." Unfortunately, the listing doesn't provide any details about the service itself.
The streaming television market grows increasingly crowded and more competitive as T-Mobile continues work on its own launch. Existing streaming services, including DirecTV NOW and Sling TV, have rolled out features like cloud DVR and mobile viewing; new offerings will need to find a way to compete with these established options.
Most details about T-Mobile's service remain unknown, including the price point, which channels the Uncarrier will be able to offer, and what innovative features it will offer. The company has not commented on the new report.