T-Mobile is working on a TV service that it plans to launch before the end of the year, at least based on comments it made back in January. The Uncarrier previously acquired Layer3 TV, helping position it to launch its own service, and now newly surfaced FCC documents indicate something big is underway.
An FCC filing by Kaonmedia shows an application for a set-top box, as well as photos of the device, which features a brushed metal design, mostly square shape, and slim profile. A power adapter and HDMI cable are also featured in the images.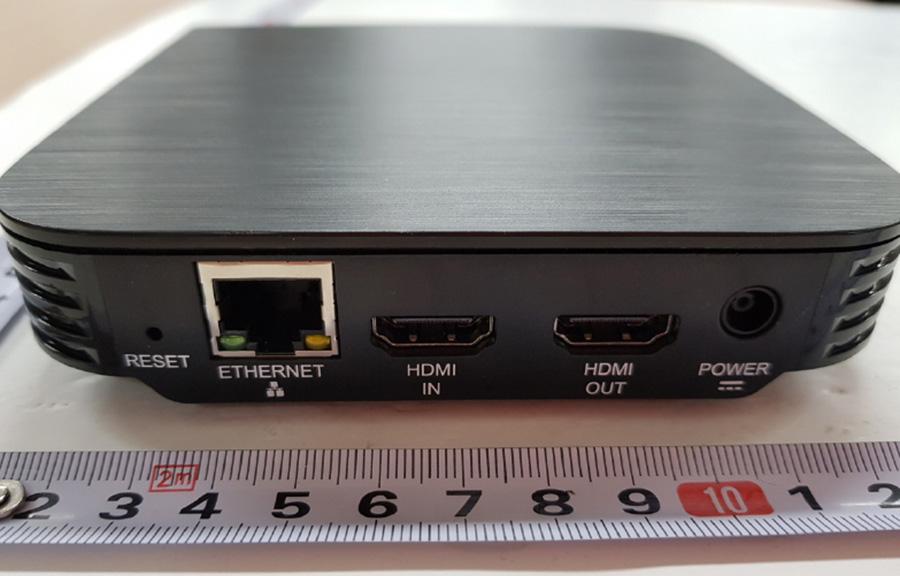 Connectivity includes an Ethernet port, two HDMI ports, and the port for the power adapter. The front of the device also features a USB port, indicating that it may support an external storage drive.
A user manual included in the FCC filing indicates the device supports Dolby Audio; there's a partial image of a remote control, but it doesn't include any sort of brand. As noted by Variety, Kaonmedia is the same company that made set-top boxes for Layer3 TV, which T-Mobile bought in January.
The user manual also mentions the name "T-Mobile Mini," and there's a "T" logo visible on the front of the box; the latter includes three dots, being identical to T-Mobile's branding. All signs point toward this being a T-Mobile device, and it only makes sense that it would in some way be related to the company's TV plans.
The lack of a coaxial cable input indicates the box is for streaming only. There's nothing indicating what kind of video apps may be available through the device, which might offer many popular options akin to Roku. The set-top box's appearance at the FCC indicates that T-Mobile's TV service may be launching in the very near future, but the company hasn't confirmed that speculation.