T-Mobile trades in old iPhones for iPhone 6s in JUMP on Demand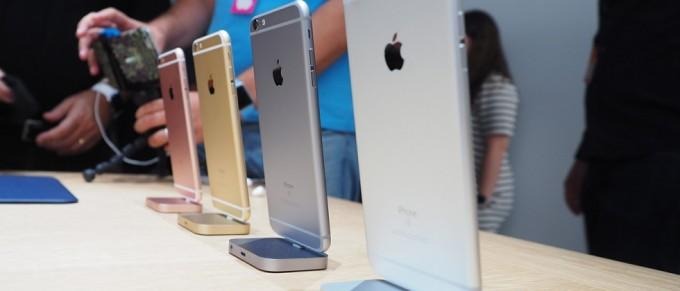 Trying to figure out where and how to get a new iPhone every time a new one is released is always an adventure, to put it mildly. This year, Apple is both adding to the confusion by offering its own upgrade program but also trying to simply the choice by taking carriers out of the equation. T-Mobile, the carrier that fancies itself as the Un-carrier, is also making it simple. Provided you already own an iPhone and are, of course, a T-Mobile subscriber in the first place.
Imagine getting a new iPhone 6s for only $5 a month after you trade in your slightly old iPhone 6. That's the supposedly shocking and unbelievable revelation that T-Mobile CEO John Legere is trying to shout about on Twitter. That price, however, depends on what exactly you're trading in. If you have an iPhone 5s only, you'll have to settle for $10 a month. Anything lower and you'll be doing $15.
It's all T-Mobile's latest attempt to lure in more customers to its JUMP on Demand program, with the promise of being able to upgrade to a new phone whenever you want up to three times a year.
If, however, you don't have an old iPhone, you can jump to JUMP on Demand and get an iPhone 6s for only $20 a month. Or $24 monthly if you want the larger iPhone 6s Plus. That offer, however, is for a limited time only. And all of the above low prices only cover the basic 16 GB model.
Carriers are starting to scramble for ways to entice customers now that the traditional smartphone subsidies and their restrictive lock-in periods are starting to fall out of favor, especially among smartphone makers themselves. Apple's idea of offering its own installment upgrade plan for the iPhones is just the opening salvo. Samsung is rumored to be interested in such a setup as well. T-Mobile's JUMP on Demand and this particular iPhone 6s promo is the carrier's attempt to keep customers in its control while still giving them a bit of freedom to change smartphones when they feel like it.
Update: An earlier version of this article reported that subscribers needed to already be JUMP subscribers. In fact, T-Mobile tells us, anybody with a device to trade in can take part.
SOURCE: @John Legere