T-Mobile Sony Xperia Z available July 16th (or today) from either company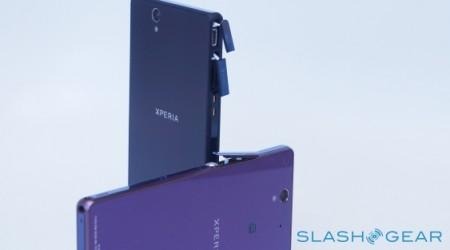 It's not secret that the T-Mobile Xperia Z will be appearing soon – today T-Mobile made clear that they'd be delivering the machine on pre-order as imminently as the 16th of this month. What wasn't known until today was the cost structure for this machine. While T-Mobile's relatively new month-to-month payment plans stand here, the device itself will also be able to be purchased straight from Sony with a variety of different plans.
It's suggested by T-Mobile and Sony that this collection of availabilities will make for an easy in-road for any customer to move up with their hero smartphone this upcoming season. This begins with T-Mobile's own $99.99 down with 24 monthly payments of $20, that equalling out to be a cool $579.99 USD in the end. The machine is also available from T-Mobile or Sony for a one-time cost of $579.99 USD.
That one-time cost will have you actually purchasing the machine from Sony, not T-Mobile, straight through Sony's own online portal at Sony dot com. There's another plan in there as well, with Sony offering a "Sony Financial Services card" that'll allow the user to pay $0 down and $25 a month for 24 months. That's a total of $600 USD in the end, and straight through Sony rather than straight through T-Mobile, this meaning you're paying two separate bills to two separate companies.
So the decision you'll be making may very well hinge on how you want to doll out your cash, as it were. Let us know what you're deciding to do – or if you'll be sticking with your Xperia ZL.
BONUS: T-Mobile also adds that you'll be able to get a Sony Wireless Bluetooth Speaker gift with purchase (while supplies last) on the 17th. So... hesitate!