T-Mobile Sidekick 4G leaks with Samsung branding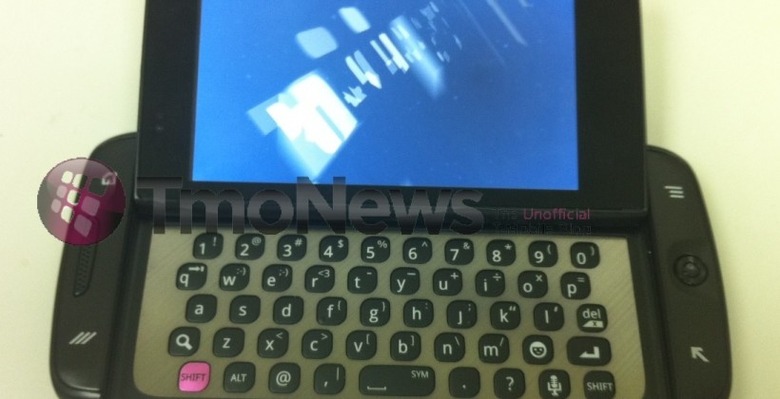 The T-Mobile Sidekick 4G has been caught in the wild, complete with Samsung branding that seemingly confirms exactly who will be producing the newly-revived range. TmoNews' tipster sent them shots of the Android 2.2.1 Froyo based smartphone, and it's clear that the traditional Sidekick style hasn't been forgotten despite the gap in sales.
That means a sliding/tilting display and a distinctive hardware QWERTY keyboard, with just a splash of magenta on the shift key to let you know it's a T-Mobile device. As for specs, the exact list isn't known yet, but HSPA+ (aka T-Mobile's take on 4G) is obviously onboard and there's a front-facing camera for video calls.
As for software, the prototype pictured looks to be using a relatively stock version of Froyo but we're guessing T-Mobile and Samsung will be doing some work on that before the smartphone actually launches. Half of the appeal of the original range of Sidekick devices was the blend of server-side and handset-side data management, so it will be interesting to see how much of that concept is carried over to the new platform.
[via Android Community]