T-Mobile Samsung Exhibit 4G Hands-On and Unboxing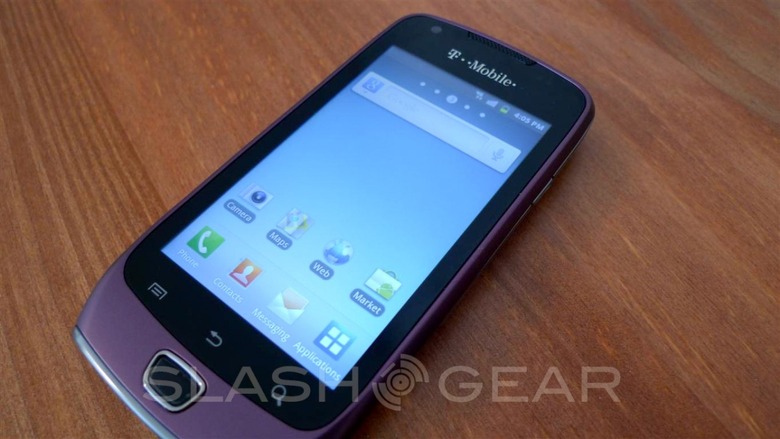 What I've had the pleasure of working with today is a neat new phone for T-Mobile called the Samsung Exhibit 4G. We have mentioned this device in the past but today we have a little hands-on time to show you this little thing of joy. Apparently I'm colorblind and call it pink in the video but it's more of a purple-violet color. What Samsung has delivered is a great mid-range Android phone for those that don't need the best and today I'll show you why.
The phone is short and sweet so I'll keep this unboxing the same and save the goods for the full review coming soon. The Samsung Exhibit 4G is actually probably one of the better mid-range phones I've felt and used as of late. When I say mid-range I mean mid/high-range because this seems about as close as you can get to a top tier device without breaking the bank. I was more impressed than I thought I'd be. Its biggest feature in my book is that it runs Android 2.3 Gingerbread, YES I said Gingerbread. It does have the Samsung Touch Wiz UI but that is to be expected.
This phone runs on a 1 Ghz processor with a 3.5" display, it has a 3.2MP rear camera with flash and a VGA front for video chat, along with a 4GB MicroSD card that is included. It has 3 capacitive buttons as you can see in the video. A menu, back, and search and then a dedicated home button below. From what I've seen thus far this is a great little device for those that don't need all the bells and whistles. It's like a mini Nexus S but made for a different crowd and price point.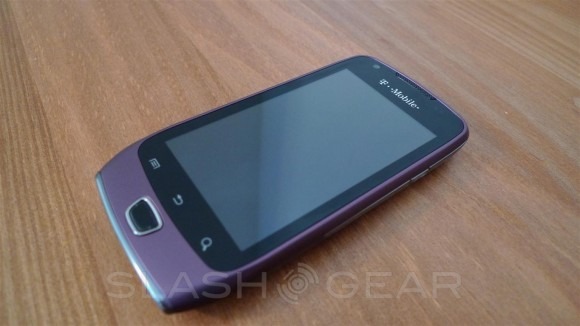 Out of the gate is actually comes pre-loaded with a few applications that are actually worthwhile and not what I'd consider "bloatware". Pre-installed you have a few popular games like Bejeweled 2, Scrabble, and Doodle Jump as well as all those usual T-Mobile apps like T-Mobile TV. It is nice to see it come with apps that will be of some use to many buyers rather than just loaded with nonsense.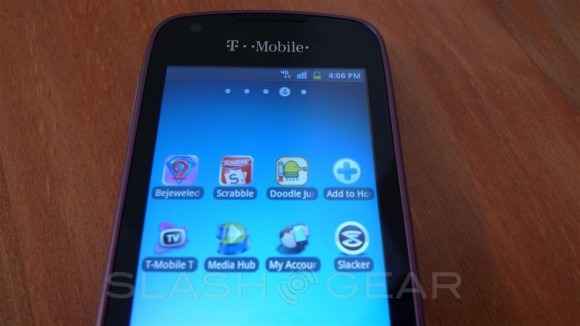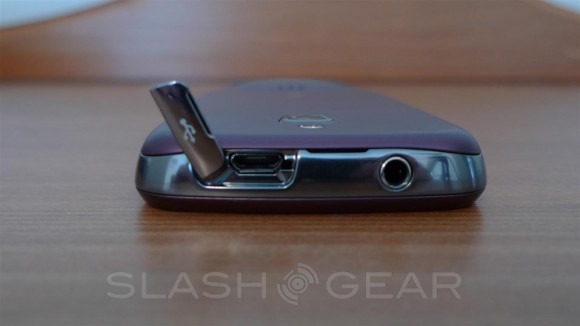 We will be checking out this phone over the next few days so stay tuned right here at SlashGear if your interested in this baby. It's currently FREE at Wirefly with a new contract so if you've seen enough check out this story for more details. If you want me to look over anything specific on this Exhibit 4G feel free to leave a few comments below and I'll do my best to answer any questions you may have. Check out the video and all the pictures below and thanks for reading!
[vms 90be4cb794ec6a234595]