T-Mobile raises anti-AT&T attacks to bizarre levels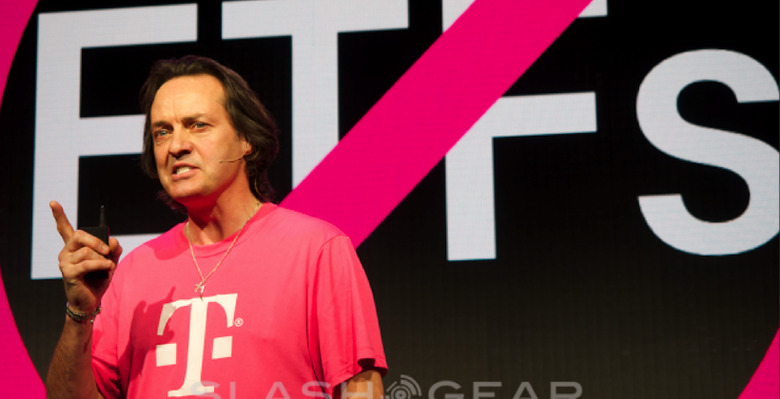 T-Mobile has cranked up its offensive against AT&T, issuing a bizarrely tongue-in-cheek press release fabricating quotes from AT&T CEO Ralph de la Vega as it snipes at its rival's $450 "buy back" campaign to get former subscribers to return. The release, published as AT&T announced its Q4 2013 financial results, credits its own "Uncarrier" movement as motivating AT&T to offer to pay customers if they come back from their T-Mobile contacts.
AT&T's offer means that anyone who left the network because they were tempted by T-Mobile's commitment-free plans or recent LTE speed increases, can choose to come back and have up to $450 in early-termination fees and such repaid. It echoes T-Mobile's own "Uncarrier 4.0" strategy, announced at CES 2014 earlier this month, where the carrier will pay up to $650 per line, for up to five lines per household, for subscribers on other networks to trade in their old phones and join the GSM upstart.
Still, even though T-Mobile CEO John Legere is known for his aggressive sniping at rivals, with one of the more entertaining press conferences at the Consumer Electronics Show seeing him laying into de la Vega and even offering a "break-up letter" that new customers could send to AT&T, this new approach is easily the most bizarre.
"T-Mobile US today announced that pretty much everyone at the company is overcome with emotion and still kind of processing the decision by now-ex-rival AT&T to leave the dark side, step into the light, and join hands in supporting the Un-carrier consumer revolution" the carrier wrote in its satirical press release today. "Call it an awakening" begins the fake quote T-Mobile initially pretends came from the AT&T CEO.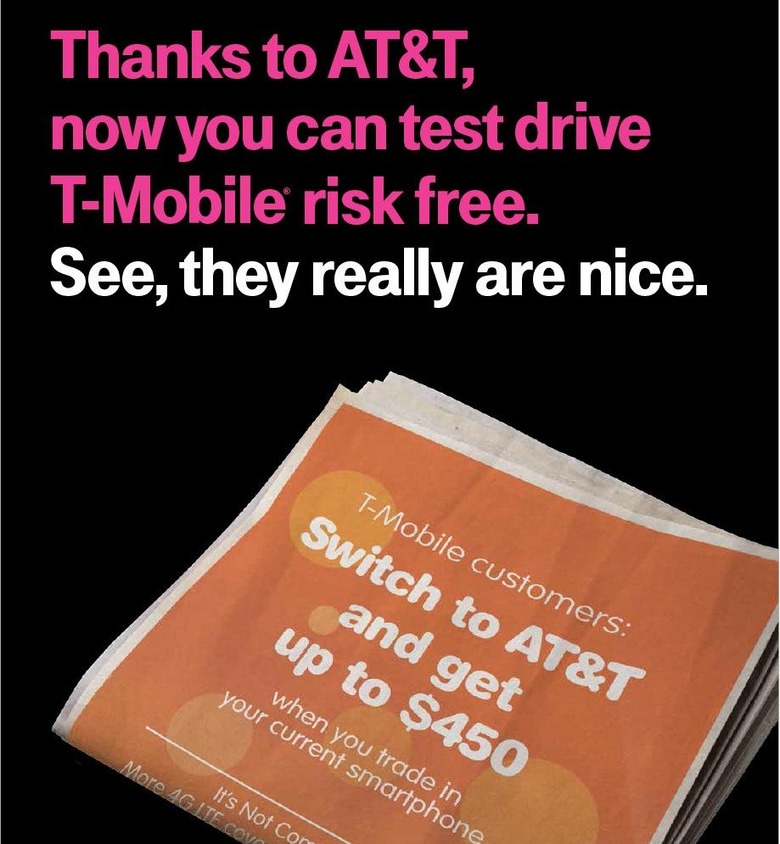 However tasteful you think the T-Mobile strategy is, the carrier's push to acquire new subscribers has seen results. Almost 870,000 new customers joined in the final quarter of 2013, significantly higher than the 566,000 AT&T added.
Nonetheless AT&T also saw a record drop in churn, the number of subscribers jumping ship, and a rise in consolidated revenues to $33.2 billion. Wireless operating income alone was up $1.4 billion.