T-Mobile promises Smartphone Equality for the loyal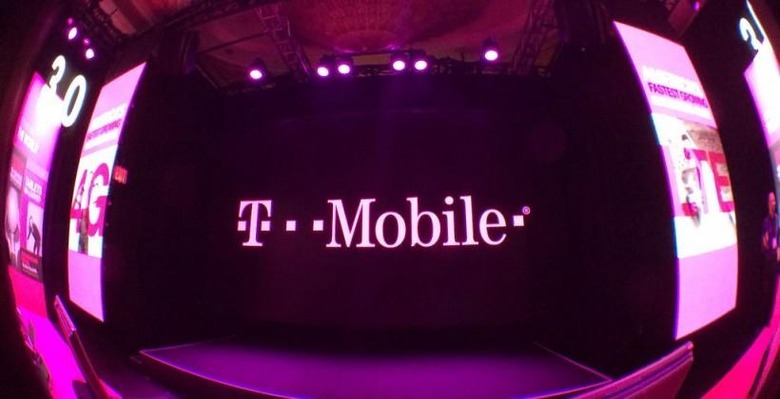 You've undoubtedly heard them, the rapid-fire "terms and conditions apply" chatter after any radio or TV advert promising Apple or Samsung's latest and greatest for a minimal price. T&Cs are a fact of life, but if your credit score doesn't meet the grade then devices and service could end up being far more expensive. That's the target of T-Mobile USA's latest "uncarrier" move, with Smartphone Equality promising the same deal as those with the best track record, as long as you've been paying the carrier on time for a year.
As a lot of people still haven't twigged, when you sign a new agreement you're not getting a free phone, just committing to pay for it over the course of the service plan.
T-Mobile's strategy is to in effect look at a microcosm of the credit situation: namely, how good you've been at paying it on time, nevermind everybody else. Pay on-time for twelve months straight, and you qualify for its lowest cost device deals.
Smartphone Equality starts on January 25th, and T-Mobile will be taking into account existing customers' track records from the get-go. That, the carrier points out, means many could be eligible without having to wait at all.
Both prepaid and postpaid subscribers can take advantage.
"It's a simpler, saner way to evaluate credit − our history with you," outspoken T-Mobile CEO John Legere said of the program. "And it's more effective. Because the simple truth is that our relationship with that customer is actually a better predictor of future behavior than their credit history."
According to Legere, while you could write off "needing the latest smartphone" as a first-world problem, today's devices are far from being a simple luxury. Instead, smartphones can be a person's first – or only – way to get online and get the advantages of the internet, he points out.
SOURCE T-Mobile USA