T-Mobile myTouch 3G gets celebrity endorsement [Video]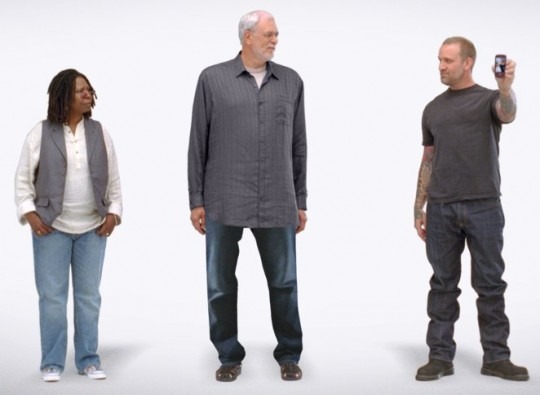 Considered T-Mobile's myTouch 3G but not yet convinced?  The carrier understands your reticence, and so to swing things in their favor they've done the obvious thing and enlisted the help of Whoopi Goldberg.  Yes, everybody's favorite Sister Act star not only loves the myTouch 3G, but enough to grin aimlessly while playing with it on video.
Video advert after the cut
Whoopi is joined by Los Angeles Lakers coach Phil Jackson and TV personality/motorcycle maven (yes, that's T-Mobile's description) Jessie James.  Each of them are keen – nay, overjoyed – to be able to share with you how they use the myTouch 3G, though they won't actually tell you out loud (perhaps because that cost significantly more?)
So, Phil says the Android smartphone (aka the HTC Magic) "is a miracle tool" while Whoopi apparently uses it to find hot-dogs and Jessie likens the customized wallpapers and other fettling T-Mobile offer to his own tattoos.  If this slab of celebrity endorsement has swung you over to the Android side, you'll be ecstatic to know that the T-Mobile myTouch 3G is available right now, priced at $199.99.
[vms f66dcfc8a3282ac2bf10]