T-Mobile leak confirms "Google Android Phone" in early January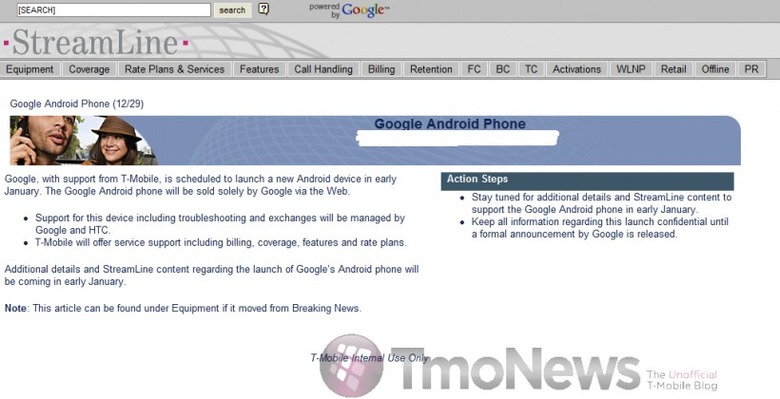 Leaky T-Mobile is spilling Google Nexus One details this morning, with both BGR and TmoNews receiving internal screenshots from the carrier.  Both show the same page from T-Mobile's StreamLine employee systems, which suggest that "Google, with support from T-Mobile, is scheduled to launch a new Android device in early January".  It goes on to confirm that Google will be distributing the Nexus One solely via the web, splitting hardware and tariff support between them and the carrier.
T-Mobile will be responsible for "service support including billing, coverage, features and rate plans", whereas HTC and Google will take the lead in "support for this device including troubleshooting and exchanges".  More information is promised early in January.
As for the specific release date, the TmoNews sources are reiterating that January 5th launch date we've heard before, though pricing is still unknown.  Full specifications for the handset are here.