T-Mobile launches 600 MHz Coolpad Surf hotspot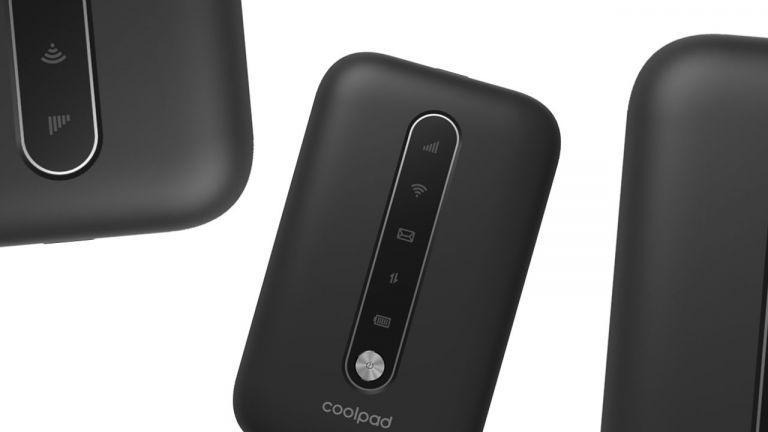 While many of us are looking forward to the broader roll out of mobile 5G, T-Mobile is turning our attention back to its 600 MHz LTE. T-Mobile's 600 MHz network got its first hotspot today, dubbed the Coolpad Surf. As silly as the name may sound, this could actually be a useful tool for those in rural areas who rely on T-Mobile's 600 MHz LTE for a more consistent mobile data connection.
T-Mobile says that the Coolpad Surf is capable of connecting to 15 different devices at once and has a 2150 mAh battery that can last for 5.3 hours of continuous use or 48 hours on standy. Beyond 600 MHz LTE, the hotspot also supports 4G LTE Bands 2, 4, and 66, along with 3G Bands 1, 2 and 4. So, if you're ever in a spot that's not covered by T-Mobile's 600 MHz network, which is still in the process of being rolled out, you can at least get service through other bands.
Of course, if you're going to get one of these hotspots, you'll need to pay the necessary fees. T-Mobile is offering the Coolpad Surf through its Equipment Installment Plan for $3 per month over 24 months (which comes to $72 total). You'll also need a data plan for it, and T-Mobile says that compatible plans range from $10 per month for 2 GB of data all the way up to 22 GB of data for $85. It's worth pointing out that those monthly prices assume you've signed up for autopay – if you don't go the autopay route, you can expect to pay $5 more per month.
As always, there's some fine print to consider as well. T-Mobile says in its announcement that a $25 SIM starter kit may be required when you purchase the device, and that after you surpass your monthly allotment of data, you'll be slowed to 2G speeds. The company also says that customers using more than 50 GB of data per month may have their speeds slowed during times of congestion, but we're not entirely sure how you'd hit that point if hotspot plans only go up to 22GB before slowing to 2G.
The Coolpad Surf is available from T-Mobile today, with the company saying it'll also be available at Metro beginning on January 28, where it'll be known as the MetroSMART Hotspot. Details on Metro's hotspot pricing are coming up next week, so we'll be keeping an eye out for those.