T-Mobile JUMP On Demand plan lets you change phones 3x a year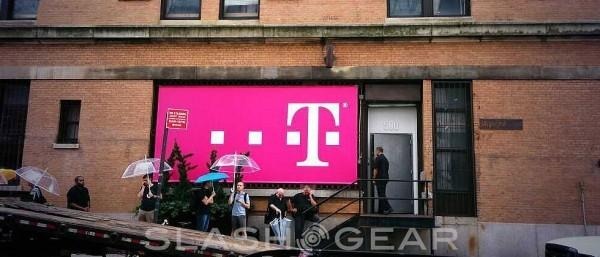 The newest update to T-Mobile USA's plan to take over the wireless industry includes an update of their JUMP plan. While before this update, T-Mobile's JUMP plan allowed users to upgrade from one phone to another without a major fee, this new "JUMP! On Demand" plan allows users to swap phones up to three times a year. Where before, JUMP required T-Mobile users to pay a $10 per-month fee, this plan costs nothing extra per month. Like Missy Elliot, T-Mobile is remixing their own jams before the competition remixes it for them.
How does this program benefit T-Mobile? That's what you're going to want to know if you're going to understand how this benefits you. First, if you're trading in a phone you bought several months ago because you want the newest phone on the market, you're going to be giving T-Mobile a device they can then re-sell as replacement units and refurbished units.
Once you've turned your phone in for a new model, you're still paying T-Mobile whatever fees are included with that device. Your old payments for the old phone go away, replaced by the fees associated with the new phone.
This is better for T-Mobile than you keeping your phone and paying some intense amount of dollars to upgrade to a different device. Instead of just getting your money, they're getting a device back that they can then attain a new customer with.
Better for everybody.
There's a limited list of phones this new JUMP On Demand program works with, so watch out for that too. Otherwise go wild! This is a good sign for consumers, without a doubt.
Now watch T-Mobile USA CEO John Legere speak about this program. And watch out – he's swearing. This is a NSFW video, believe it or not.
VIA: T-Mobile USA