T-Mobile HTC Sensation Pricing And Date To Be Revealed Tonight?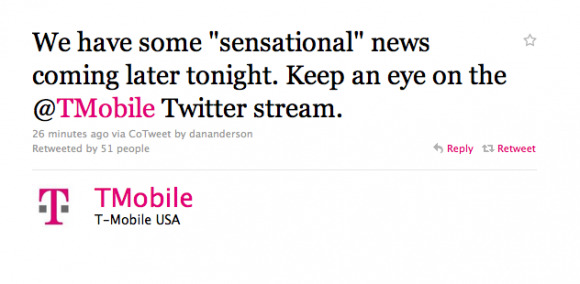 The new flagship smartphone for HTC is their Sensation 4G, which is set to launch on T-Mobile very soon. When exactly, is still uncertain, but that uncertainty could soon be put to an end with an announcement this evening. T-Mobile has just posted a suggestive message on Twitter saying they have some "sensational" news coming later tonight.
The HTC Sensation features a 4.3-inch qHD display protected by Gorilla Glass, a 1.2GHz dual-core processor, 8-megapixel back camera, and VGA front camera. It will come running Android 2.3 underneath the new HTC Sense 3.0 UI that promises 3D-enriched graphics, intelligent lock-screens, and HTC Watch for video streaming.
Back in April, the HTC Sensation was rumored to be launching on T-Mobile starting June 8th, while a later leak showed the device may also be available at Target starting June 12th. Pricing for the device is believed to be $199, but again, nothing official has been announced yet. While you wait for tonight's announcement, you can check out our full review for the HTC Sensation.
[via TMoNews]