T-Mobile G1 may miss Donut and Eclair over memory shortage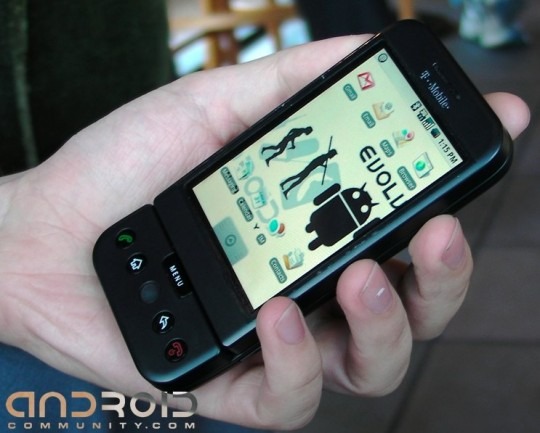 Earlier today we heard about how HTC were unable to offer their Sense UI enhancements to owners of T-Mobile myTouch 3G and Vodafone Magic handsets, as a side-effect of "with Google" branding.  Now comes word from one Android developer that, beyond OS 1.5 "Cupcake", the original T-Mobile G1 may not see any future updates such as "Donut" or "Eclair".
"As much as I'm hoping that it'll be possible to somehow continue updating the G1, I can't promise anything ... We knew that internal flash space was going to be very tight on the G1 and we kept the system partition tight on purpose" Jean-Baptiste Queru, Android software engineer
The issue appears to have arisen because the system partition on the G1 – the space in the smartphone's flash memory where the OS files are stored – is smaller than that of newer Android devices.  OS 1.5 "Cupcake" pretty much filled that partition after the update's OTA distribution, potentially leaving no space for future builds.
Likely most galling to T-Mobile G1 owners is the news, confirmed by Queru the engineer, that the system partition was intentionally kept small so as to maximize the amount of space for the data partition.  That was important since Android, in its current state, does not allow applications to be stored on memory cards, only to a handset's own memory; reducing the data partition would have meant fewer applications could be installed by the user.
T-Mobile, for their part, have denied that updates will cease for the G1, but they have also not promised that any further Android upgrades will be released for the handset.
Update: HTC have told us "no comment" on the speculation.  We've a sneaking suspicion that this one may be up to T-Mobile and Google to work out among themselves.
[via I4U]