T-Mobile G1 hands-on with ShopSavvy: Award-Winning Android App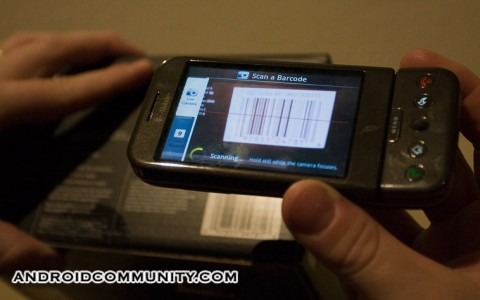 Android Community got to spend some more hands-on time with the T-Mobile G1 this evening, at a special developers event held in Dallas.  Big In Japan – the company behind Google Application Challenge award winning app ShopSavvy – were there, demonstrating the software in action on a G1.  Fully operational, we were able to scan a barcode (in this case, a Logitech webcam) and compare prices both at local stores and online.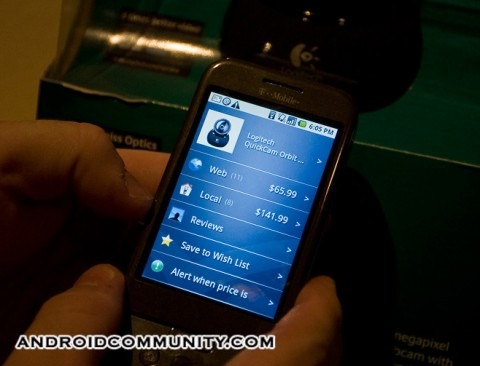 The G1 performed just as smoothly as when we played with it at the launch event last week, and ShopSavvy looks to be an app with great promise.  Particularly useful is the price alert feature, which lets you save products to a wish-list and receive an update once they're discounted into your preset price range.  Check out the video interview we did with Big In Japan here.
Interested in Android?  Want to know more about the T-Mobile G1?  Check out our sister-site Android Community and get involved in the forums – everything you ever wanted to know about Google's open-source mobile platform!