T-Mobile G1 Android Phone Reviewed at Android Community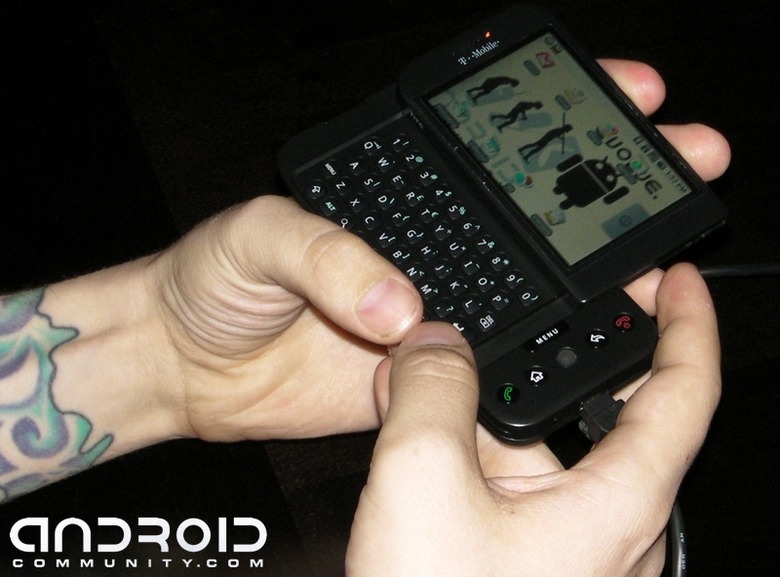 It's perhaps the most anticipated mobile device of the year, behind the iPhone 3G, and our sibling site Android Community have spent the past week hands-on with it. We're talking, of course, about the T-Mobile G1 powered by Google Android, the first device to hit the market with the latest open-source mobile OS. As of October 22nd you can buy the G1, but as of today you can read whether it's worth your money.
The G1 packs GPS, HSPA for up to 7.2Mbps downloads and 2Mbps uploads, WiFi b/g and Bluetooth 2.0. There's also an iPhone-style capacitive touchscreen, slide-out QWERTY keyboard and BlackBerry-inspired trackball. But does the lack of multitouch undermine its finger-friendliness, and is the keyboard a pale imitation of a Sidekick?
You'll find those answers, and more, at Android Community, in the exclusive T-Mobile G1 review. Hands-on photos, unseen video footage and all the details you could ever want to know about what we think could be an industry-changing device.
T-Mobile G1 Hardware walkthrough