T-Mobile expands Binge On with Apple Music and Disney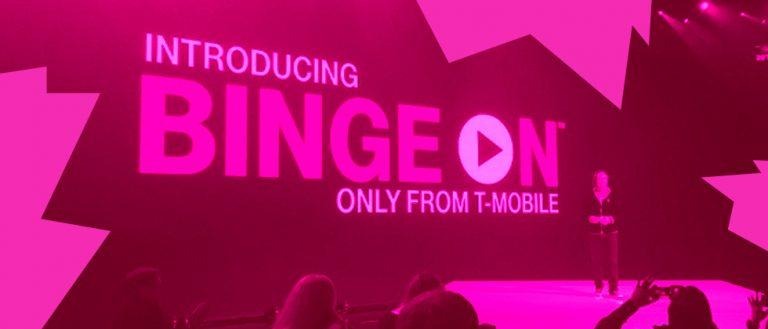 T-Mobile users who take advantage of Binge On might like to know that the carrier has expanded it once more, this time adding Apple Music and offerings from Disney to the list of services subscribers can stream without worrying about data usage. The biggest addition today will almost certainly be Apple Music, but T-Mobile is actually adding a sizable number of video streaming partners with this update, boasting that Binge On now offers four times what it did when it rolled out eight months back.
T-Mobile is claiming victory on the subscriber side of things as well, announcing today that users have streamed 765 million hours of content through Binge On since it launched. The company is reporting that its streaming partners are enjoying the benefits that Binge On is bringing them as well, saying that 80% of partners found that users are streaming content more often, and an impressive 85% are seeing users stream longer when they decide to watch or listen.
Here's the full list of partners added to Binge On today:
- ABC

- Apple Music

- Big Ten Network

- CEEK VR

- DISH Anywhere

- Disney Channel

- Disney Jr.

- Disney XD

- D-PAN.TV

- DramaFever

- FOX NOW

- FXNOW

- NAT GEO TV

- Shalom World

- Sioeye

- Tubi TV
The addition of these 16 services brings Binge On past the 100 partner threshold, so T-Mobile is definitely running with this idea. Considering that more than 100 partners have been added in just eight months, it likely won't be very long before the next batch of streaming services hop aboard the Binge On train.
T-Mobile recently announced something similar for Pokemon GO players. Though it isn't officially part of the Binge On service, T-Mobile is letting subscribers play without having Pokemon GO count against their data caps. This won't be a permanent installment in T-Mobile's Uncarrier initiative, however, as the company says it will only allow data-free Pokemon GO play for a year.