T-Mobile DIGITS brings multi-number, multi-device joy on May 31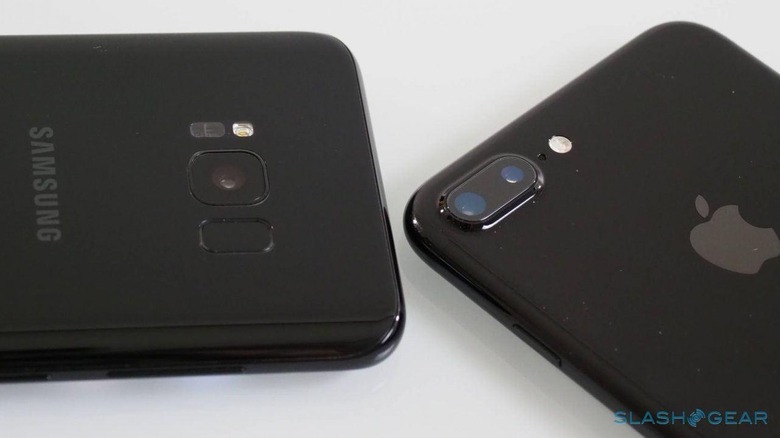 T-Mobile's DIGITS, which allows subscribers to mix & match with multiple numbers across multiple devices, is rolling it to all its customers from May 31. With it, users will be able to have two lines – one for personal, one for business – call the same smartphone, for instance, without having to pay for two full service plans. DIGITS launched in beta back in December 2016, but as of the end of this month all T-Mobile subscribers will find it activated on their plans.
For many, it'll be the much-requested severing of the "one number, one SIM, one device" approach that has defined the cellphone age since digital phones first launched. While VOIP services and products like Google Voice have offered workarounds, T-Mobile's approach aims to make it more practical for the mainstream. Even so, it's still going to be fairly complex, if only because of the flexibility on offer.
On the one hand, there's the opportunity to connect several phone numbers to a single device, the aforementioned work-and-personal mix. DIGITS goes one further than that, and allows just about any internet-connected device to access those numbers, too. You could get calls and messages on your phone, tablet, computer, or smartwatch, hardware allowing. Outgoing calls and messages would be sent from your own number, no matter the platform you use.
Building on that, DIGITS will also allow you to link those numbers to other people's devices. The obvious opportunity there is to port a landline number to T-Mobile and then cut the cord at home, having that one number ring every smartphone of those who live in the house. DIGITS will also work on phones from other carriers, like AT&T and Verizon, though obviously you'll still need to be paying those providers for your service.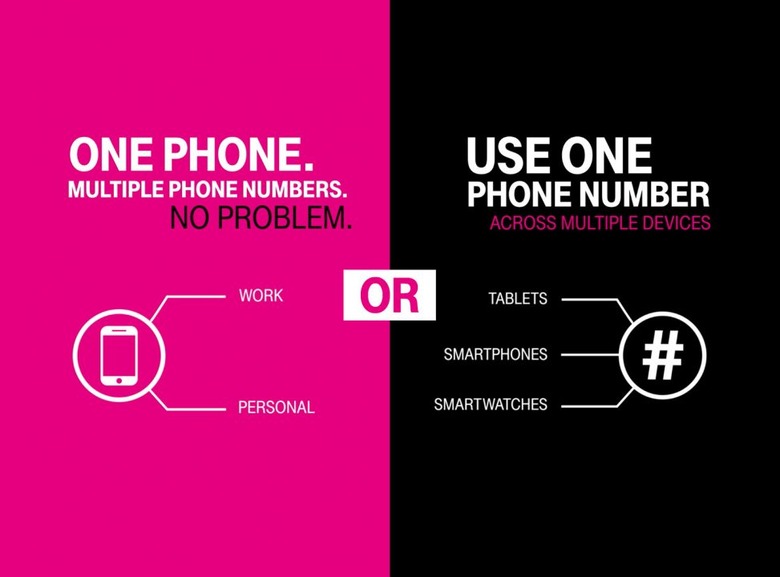 Businesses, T-Mobile suggests, might want to give employees a DIGITS number so that, if they leave the company, it can be reclaimed and assigned to their replacement. Any messages, call logs, and voicemails are automatically carried from platform to platform. It'll work on any Android device running Lollipop 5.0 or above, any iOS device running iOS 9 or above, and any PC or Mac with Chrome or Firefox.
There are a few limits, mind. Up to five numbers can be assigned to each device, and up to five devices can be linked with each number. Existing customers will pay $10 per month for the first DIGITS line they add, though anybody with T-Mobile ONE Plus will, for a limited time, get a single free DIGITS line which will last as long as they keep subscribing. Data on devices that share the same number will be capped to 512 kbps, mind.
Frankly, it feels like we've been promised options like this from carriers for some years, so its arrival feels well overdue. As the number of connected devices each of us carry has increased, the fact that we're still forced to go SIM-swapping to keep each of them connected is a hassle that things like eSIM were meant to have solved. Nonetheless, it's better late than never; T-Mobile subscribers in the US will be auto-upgraded to support DIGITS on May 31.
MORE T-Mobile