T-Mobile delays Nexus 9 launch indefinitely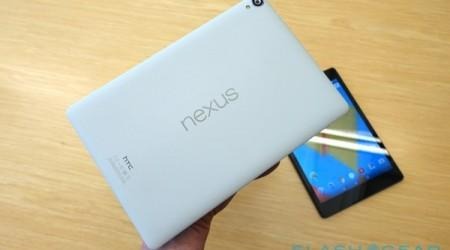 T-Mobile sure does love Google. Even their outspoken CEO John Legere is hard-pressed to find something bad to say about the search giant, especially when it comes to their Nexus products. After being forced to push back the launch of Google's Nexus 6 by a week, T-Mobile is once again having issues getting Nexus devices. This time, the Nexus 9 is the culprit, and leaked internal documents suggest T-Mobile is delaying the tablet launch indefinitely as a result.
The internal info, seen by TmoNews, only says the launch is delayed, with no go-live date noted. Here is the memo, as relayed by the source:
Updated: Google Nexus 9 Launch Postponed (Retail, TPR, TPRi, EDPC)

Update: The launch of the Google Nexus 9 has been postponed. This article will be updated with the launch date once it is confirmed.

T-Mobile will launch the Google Nexus 9 on a date to be determined, which will be available on the web or through Ship-to (Direct Fulfillment) in HSO. This HTC device features a beautiful 8.9″ screen and a 64-bit 2.3GHz dual processor.
With the Nexus 6, T-Mobile at least pushed their launch back a week, giving customers a better idea of when to expect to see the device available for order.
T-Mobile currently shows the Nexus 9 as "coming soon", and offers no pre-order or "alert me when it's available" option.
Again, there's no word on when T-Mobile might launch the Nexus 9, but if you were planning on grabbing one as a gift this holiday season, finding one via alternate sources is probably a good idea.
Source: TmoNews